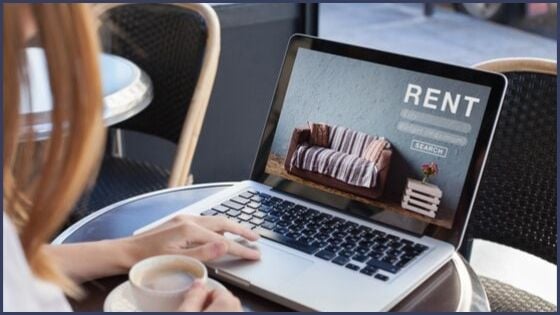 I admit it. I was somewhat disappointed with the recent approval by Sacramento lawmakers of statewide rent control legislation. AB 1482 will limit yearly rent increases to 5 percent, plus inflation, beginning Jan. 1, 2020. The new law will effectively limit rent increases to around 7 to 8 percent a year in San Diego County, based on our local inflation rate. The new law is not only rent control, but it's also anti-rent gouging.
Fortunately, single-family homes and condominiums will be exempted from the new law, but our state's housing affordability and availability crisis deserves a comprehensive approach that prioritizes building more homes for rent and ownership. This new law offers nothing in support of production or protection.
Throughout the debate, the California Association of REALTORS® (C.A.R.) advocated for a balanced solution that protected renters and respected the rights of property owners. While several of C.A.R.'s recommendations were included in AB 1482, the final bill did not do enough to support the increase of supply of affordable rental housing. Even legislators who voted yes did so acknowledging its shortcomings.
With its restrictive rent cap, AB 1482 will not incentivize production of rental housing or help more people find an affordable place to live. It will actually discourage new rental housing and make it more difficult for hard-working Californians to find an affordable place to live.
In a statement after the bill passed earlier this month, a C.A.R. representative said, "It was disappointing that the California Apartment Association and the California Business Roundtable did not stand with us. In fact, the Apartment Association opposed an earlier version of the bill with a higher rent cap and a shorter sunset date and then withdrew their opposition when the bill was amended to lower the rent cap and extend the sunset date, contrary to the interest of their members. Only C.A.R. advocated for small mom-and-pop investors by successfully obtaining an exemption for single-family homes and condominiums."
Just last year, when more Californians than ever voted in a midterm election, their message was clear. They wanted a balanced solution to our affordability crisis. Voters in 56 of California's 58 counties rejected a statewide ballot measure that would have dramatically expanded rent control without respecting property rights. Clearly, AB 1482 is an end-run after the failure of last year's statewide proposition for rent control.
Still today, headline after headline remind us of the immediate need for more housing. In recent weeks, we learned the state has issued just 111,000 permits for new homes in 2019, 12 percent less than a year before. Even worse, apartment development is down 42 percent from last year. Today's real estate market is complex and interconnected. Home ownership is on the decline and rents are ever increasing.
Californians are being forced to make tough decisions because of the housing crisis. In a recent survey, 53 percent said they were considering leaving the state due to high housing costs and an even greater share of young people said the same. That number bears repeating: more than half of Californians think leaving the state may be the best option for them if they want to find more affordable housing.
Rent should be only about 25 to 30 percent of a person's income, but for more than 30 percent of Californians it is approaching 40 to 50 percent of their income. California needs to remove barriers to additional housing, not create them. Unfortunately, that's exactly what AB 1482 has done.
Now, with AB 1482 becoming law, our PSAR members are facing a new reality. Perhaps REALTORS® should consider focusing on identifying more investor-owned properties. In some cases, rent-controlled properties can still be a valuable addition to an investor's portfolio.
For example, rent-controlled units can offer lower acquisition costs. After capital improvements, there can be potential for substantial upside. Rent-controlled properties can provide a consistent stream of revenue and be a great investment for those with a long-term, buy and hold strategy.
I don't blame you for being skittish about rent-controlled properties. But, perhaps investors who want to sell might have a broker manage their properties for them. It's an idea that might help both tenants and landlords, including the economically disadvantaged and most vulnerable who generally get hit the hardest by rent control.
Although we did not prevail, PSAR remains steadfast in its commitment to overcome California's historic housing supply and affordability crisis.
The right response is a dramatic increase in the number of homes, especially apartments, across California. That's the only way to close California's chronic jobs-to-homes imbalance and keep the state economically viable. If we don't build the homes that working families need, employers will pack up and take their jobs to states that will.