California is facing a serious housing crisis as housing costs escalate. Inflation is also making everything cost more. The Chula Vista City Council members led by Mayor Mary Salas are looking for feedback as the city staff creates what could end up being a misguided big-city styled housing ordinance which will lead to urban decay in our beautiful growing community.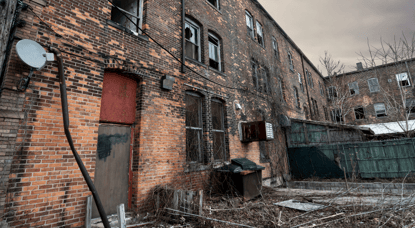 The ordinance, poorly entitled the "Tenant Protection Ordinance" or TPO will result in substandard living conditions for residents who rely on rental housing in Chula Vista. The TPO makes upgrading older and potentially unsafe and unsightly buildings cost-prohibitive and difficult.
The TPO will further segregate our city and eliminate opportunities for potential new homeowners to find for-purchase housing opportunities as the TPO creates additional disincentives for corporate owners to convert older rental housing into desperately needed for-purchase housing. The TPO will reduce potential future property tax revenue and will add to revenue shortages in a city that is already suffering from budget constraints.
City Housing Staff with guidance from Deputy City Attorney Simon Silva presented a preliminary draft of the proposal to PSAR representatives in December and followed up with a second meeting in January. The TPO will unintentionally make upgrading old and decrepit housing inventory nearly impossible. Tenants will be forced to settle for decaying substandard housing as few other reasonable options will be available.
The ordinance is in draft form and may be found HERE.
The City's Housing Advisory Commissioners will ask for written feedback from residents on Tuesday, January 18th before they meet on Wednesday, January 19th at 6 pm.
Check back here. PSAR staff will update this page when the meeting link and a final draft ordinance become available. At that time, they will accept public comments.
City staff claim that they will make a portal available on Tuesday, January 18th where city residents may make comments for the Housing Advisory Commission and ultimately the City Council to consider. The meeting will be held virtually and the community will not be able to call in.
The TPO is scheduled to come before the City Council on February 8th.
Contact the Chula Vista Mayor and City Council members NOW.
Ask them to oppose the Tenant Protection Ordinance or TPO.
Mayor Mary Casillas Salas email: msalas@chulavistaca.gov (619) 691-5044
Councilmember John McCann - District 1 - email: jmccann@chulavistaca.gov (619) 691-5044
Councilmember Jill Galvez - District 2 - email: jmgalvez@chulavistaca.gov (619) 691-5177
Councilmember Stephen Padilla - District 3 - email: spadilla@chulavistaca.gov (619) 691-5044
Councilmember Andrea Cardenas - District 4 - email: acardenas@chulavistaca.gov (619) 691-5044
Not sure which Councilmember represents your neighborhood? See below.