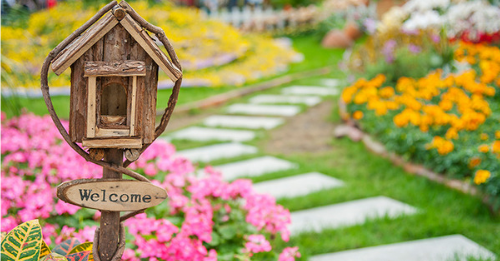 Sales of existing homes remained muted statewide in April with the start of the spring homebuying season, according to the latest housing market report for home sales and prices from the California Association of REALTORS® (C.A.R).
Existing home sales in California in April 2019 was 4.8 percent lower than in April 2018. By contrast, in San Diego County, our year-over-year existing home sales for April 2019 climbed by 2.4 percent since last year.
April's statewide seasonally adjusted sales figure of 396,760 units was down 0.1 percent from the 397,210 level in March and down 4.8 percent from home sales in April 2018 of 416,750. Sales remained below the 400,000 level for the ninth consecutive month and have fallen on a year-over-year basis for a full year. The statewide annualized sales figure represents what would be the total number of homes sold during 2109 if sales maintained the April pace throughout the year. It is adjusted to account for seasonal factors that typically influence home sales.
"Weak buyer demand, largely prompted by elevated home prices, is playing a role in the softening housing market," said C.A.R. President Jared Martin. "However, with low interest rates, cooling competition and an increase in homes to choose from, buyers can take advantage of a more balanced housing market."
Even as demand weakened and home sales stumbled, the statewide median home price set another record high in April, hitting $602,920 and surpassing the previous high of $602,760 set last summer. April's price was up 6.5 percent from $565,880 in March and up 3.2 percent from a revised $584,460 in April 2018. The year-over-year price growth rate was the strongest since October 2018.
In San Diego County in April 2019, the median single-family home sales price of $649,000 was 4 percent higher than the $623,800 sales price compared to March 2019 and 2.2 percent higher than the $635,000 figure in April 2018.
"While we started off the spring homebuying season on a down note, home sales in the upcoming months may fare better than the top-level numbers suggest," said C.A.R. Senior Vice President and Chief Economist Leslie Appleton-Young. "The year-over-year sales decrease was the smallest in nine months, and pending home sales increased for the second straight month after declining for more than two years. While we don't expect a sharp sales rebound, we also don't expect an acceleration in declines."
Other key points from the April 2019 resale housing report included:
-- The median number of days it took to sell a California single-family home is increasing. Time on market fell from 25 days in March to 21 days in April as the homebuying season got underway. However, it took a median number of 15 days to sell a home in April 2018. Meanwhile, in San Diego County, the median number of days a home remained unsold on the market stood at 17 days in April 2019, compared to 19 days in March 2019, 22 days in February 2019 and 11 days in April 2018.
-- The median home price increased from a year ago in all regions statewide except the San Francisco Bay Area. Of the entire, nine-county Northern California region, only Napa County posted an increase in April of 3.3 percent, while San Mateo, Santa Clara and Sonoma recorded the largest price declines of 9.5 percent, 7.7 percent and 5.8 percent, respectively.
-- Conversely, home prices rose on a year-to-year basis across Southern California, with the exception of Ventura County, which was down 2.3 percent. Price growth remains strongest in the Inland Empire, where homes are most affordable, with prices in both Riverside and San Bernardino counties increasing more than 5 percent.
-- Encouragingly, the growth in active listings from the year prior decelerated for the fourth straight month. The number of homes available for sale increased only 10.8 percent from last April, but still enough to provide a much-needed supply of homes for sale. The growth in active listings has fallen from more than 30 percent at the end of 2018 suggesting that the market is becoming more balanced, rather than experiencing a full-scale exodus of sellers in California.
-- The Unsold Inventory Index (UII), which is a ratio of inventory over sales, dipped on a month-to-month basis but edged up on a year-over-year basis. The Unsold Inventory Index was 3.4 months in April, down from 3.6 months in March but up from 3.2 months in April 2018. The index measures the number of months it would take to sell the supply of homes on the market at the current sales rate. The jump in the UII from a year ago can be attributed to the moderate sales decline and the sharp increase in active listings.
-- The 30-year, fixed-mortgage interest rate averaged 4.14 percent in April, down from 4.47 percent in April 2018, according to Freddie Mac. The five-year, adjustable mortgage interest rate increased in April to an average of 3.75 percent from 3.66 in April 2018.
In other recent real estate and economic news, according to news reports:
-- According to CoreLogic real estate information service, the median price of a San Diego County home held steady in April, compared to the same month a year ago. The median price of a San Diego County home was $570,000 in April, the same as April 2018. In the past 12 months, the median hit a peak of $584,750 in August and a low of $532,000 in January. A total of 3,593 homes were sold in the county, down 3.4 percent from 3,718 during the same month a year ago. Still, that's up from the past 11 months, which have seen an average drop of 12 percent.
-- A total of 20,074 new and resale houses and condos changed hands in Los Angeles, Riverside, San Diego, Ventura, San Bernardino and Orange counties last month, said CoreLogic. That was up 11.6 percent from 17,985 in March, and down 3.3 percent from 20,766 in April 2018.
-- According to the latest S&P CoreLogic Case-Shiller report, existing home price increases continue to slow both nationally and in San Diego County. The 20-city composite index checked in with a year-over-year gain of 2.7 percent in March, down from a year-over-year gain of 3 percent in February. San Diego County's price increase only climbed 1.3 percent year-over-year in March. San Diego metro prices gains were the lowest in the nation for fourth month in a row on the 20-city index.
-- Nearly half of San Diego County's largest working group are considering leaving in the next two years. Forty-four percent of the region's working millennials said they are considering leaving, with the primary reason being housing costs, said a recent survey from the San Diego Regional Chamber Foundation. In partnership with the City of San Diego, Sempra Energy and others, the researchers interviewed 397 San Diego County working millennials for the report. The purpose of the study was to identify millennial working habits, and how employers could make their experience more satisfying. But, the chamber acknowledged the answers about leaving were among the most dramatic findings. Millennials, roughly ages 23 to 38, make up 39.7 percent of San Diego County's workforce. It is followed by Generation X, 39 to 54 years old, at 31.6 percent, and baby boomers, 55 to 73 years old, at 22.1 percent.
-- San Diego posted the eighth largest population increase between July 1, 2017 and July 1, 2018, among cities with populations of 50,000 or more, according to the U.S. Census Bureau. During the 12-month period, the population of "America's Finest City" grew by 11,549 people, a near 1 percent increase from the previous year. Phoenix saw the largest population increase in the country during the period, adding 25,288 people. San Diego was the only city in California to make the top 10 for largest population gains in the latest report, while Texas had four cities make the top 10. San Antonio and Fort Worth ranked second and third in population growth, rising by 20,824 and 19,552, respectively.
-- The personal income of residents in the San Diego metropolitan area grew by 2.3 percent, below the national average, from 2016 to 2017, said the Bureau of Economic Analysis. That was below the nationwide increase of 2.6 percent. Real personal income is a catch-all way of looking at how much money Americans earn in a year. Among the largest metro areas with a population of more than 2 million, New York-Newark residents had the biggest increase at 4.3 percent, and Los Angeles-Anaheim had the least at 1.6 percent.
-- San DiegoCounty's unadjusted unemployment rate dropped to an even three percent in April 2019, with both farm and nonfarm industries showing job gains, according to the California Employment Development Department (EDD). The April rate, down from a revised 3.6 percent in March and a tick below the April 2018 rate of 3.1 percent, is at its lowest point since May 2018. The educational and health services industry added 7,600 jobs from April 2018 to last month, the highest year-over-year gain of any industry. Government and manufacturing jobs each increased by more than 3,000 jobs. The trade, transportation and utilities industry showed the largest year-over-year job decrease, losing 2,800 jobs. The information and financial activities industries also lost 500 and 100 jobs, respectively.