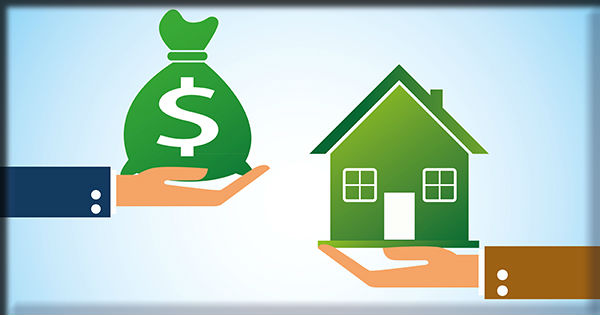 San Diego County's housing prices in May were relatively flat in a year-over-year comparison, as were home sales and prices, according to the latest housing market report from the California Association of REALTORS® (C.A.R).
The median price of an existing single-family home in San Diego was $650,000 in May 2019, compared with $649,000 in April 2019, a difference of only 0.2 percent, and higher by 1.6 percent in a year-over-year comparison with the $640,000 figure from May 2018.
The San Diego County home sales total in May 2019 was 7.9 percent higher from April 2019, but only 0.2 percent higher than May 2018.
Statewide in May 2019, California's median home price edged higher to another peak for the second straight month as lower interest rates helped bolster home sales. The statewide median home price reached another all-time high in May, hitting $611,190. It was a 1.4 percent increase from the $602,920 median price registered in April 2019, and a 1.7 percent rise from the $600,860 price in May 2018.
Closed escrow sales of existing, single-family detached homes in California totaled a seasonally adjusted annualized rate of 406,960 units in May 2019, according to information collected from more than 90 local REALTOR® associations and MLSs statewide. The statewide annualized sales figure represents what would be the total number of homes sold during 2019 if sales maintained the May pace throughout the year. It is adjusted to account for seasonal factors that typically influence home sales.
May's statewide sales figure of 406,960 represented a 2.6 percent increase from the 396,780 level in April 2019 and a 0.6 percent decrease from home sales in May 2018 of 409,270. Sales rose above the 400,000 benchmark for the first time since July 2018 and reached the highest level in 11 months, while the year-to-year sales dip was the smallest in 13 months.
"The lowest interest rates in nearly a year and a half, no doubt, have elevated housing demand as monthly mortgage payments have become more manageable to home buyers in general," said C.A.R. President Jared Martin. "The state's housing market remains soft, however, as home sales continue to lag behind last year's level for more than a year now."
"While lower interest rates have spurred buyer demand in recent months, they also have played a role in ongoing price hikes," said C.A.R. Senior Vice President and Chief Economist Leslie Appleton-Young. "Buyers could offer higher prices without hurting their bottom lines and maintain the same level of affordability, as rates remain on a downward trend. With mortgage rates expected to stay low in the upcoming months, home prices may inch up further for another month or two before cooling off."
Other key points from the May 2019 resale housing report included:
-- Home prices increased in all counties in Southern California, except for Ventura, which dipped 1.6 percent.
-- Active listings in May 2019, which have been decelerating since December 2018, continued to climb from the prior year, increasing 7.4 percent from a year ago. It was the 14th consecutive year-over-year increase but also the first single-digit gain since last June.
-- The Unsold Inventory Index (UII), which is a ratio of inventory over sales, was lower in May than April's level, suggesting that the typical seasonal pattern of rising home sales are beginning to play out this year. The UII was 3.2 months in May 2019, down from 3.4 months in April 2019 but up from 3.0 months in May 2018. The index measures the number of months it would take to sell the supply of homes on the market at the current sales rate. The jump in the UII from a year ago can be attributed to the mild sales decline and the sharp increase in active listings.
-- The median number of days it took to sell a California single-family home is increasing. Time on market fell from 21 days in April 2019 to 18 days in May 2019 as the homebuying season got underway. It took a median number of 15 days to sell a home in May 2018. Meanwhile, in San Diego County, it took only two weeks to sell an existing single-family home in May 2019. The median number of days a home remaining unsold on the market stood at 14 days in May, compared with 17 days in April, 19 days in March, 22 days in February and 13 days in May 2018.
-- The statewide sales-price-to-list-price ratio was 99.3 percent in May 2019, compared to 100 percent in May 2018. Sales-to-list-price ratio is an indicator that reflects the negotiation power of home buyers and home sellers under current market conditions. The ratio is calculated by dividing the final sales price of a property by its last list price and is expressed as a percentage. A sales-to-list ratio with 100 percent or above suggests that the property sold for more than the list price, and a ratio below 100 percent indicates that the price sold below the asking price.
-- The statewide price-per-square-foot average for an existing, single-family home statewide reached $292 in May 2019, up from $286 in May 2018. The May 2019 figure was the highest level since late 2007.
-- The 30-year, fixed-mortgage interest rate averaged 4.07 percent in May, down from 4.59 percent in May 2018, according to Freddie Mac. The five-year, adjustable mortgage interest rate increased in May to an average of 3.65 percent from 3.79 in May 2018.
In other recent real estate and economic news, according to news reports:
-- According to real estate tracker CoreLogic, the San Diego County median home price stayed at $570,000 in May, the same as it was last May. Home prices reached a peak in August 2018 of $584,750, but prices have mostly leveled off as sales have started to decline.
-- According to the most recent S&P CoreLogic Case-Shiller Indices, home prices in San Diego County rose 0.5 percent in April, after a 1.1 percent increase in March and 1.0 percent rise in February. Prior to February, local home prices had declined for six straight months. It was the first time since 2012 for annual home price gains in San Diego to be below 1 percent. Because of the six-month downward trend, San Diego home prices are up only 0.8 percent over the past year, compared to the national average of 3.5 percent. The nationwide 20-city composite posted a 2.5 percent year-over-year gain in April.
-- According to Redfin, San Diego County had the third lowest homeownership rate for single mothers in the U.S. in 2017. In the latest figures available, only 22.4 percent of single mothers owned a home in San Diego County in 2017, according to the report. This is compared to an overall San Diego homeownership rate of 53 percent.
-- According to ClosingCorp., a San Diego-based provider of residential real estate closing cost data, the average closing costs on a home purchase in California last year was $6,765, nearly $1,000 more than the national average. The report assumed an average single-family home sales price between $600,000 and $700,000 and included taxes. The average closing cost without taxes was $5,284. The national average home closing cost in 2018 was $5,779 including taxes, and $3,344 excluding taxes. The average closing costs with taxes works out to slightly more than 1 percent of the sales price.
-- According to the 2019 Home Affordability Report, on a nationwide basis, it takes 14 years to save for a 20 percent down payment on a median price home for those earning the median income. In San Diego, it takes 31 years. The least affordable cities with rankings of 30 years or longer include Boston (30 years), San Jose and San Diego (31 years), Miami and Manhattan (36 years), Honolulu and San Francisco (40 years) and Los Angeles (43 years).
-- According to Zumper, an online rental company, San Diego was the 11th most expensive U.S. city for renters in June, with a typical one-bedroom apartment going for $1,710 per month. The monthly payment figure for June was actually 7.7 percent lower than the same month a year ago.
-- According to Qualify of Life Dashboard, a research company, the quality of life in San Diego is improving in six areas, but declining in four. The six areas of improvement include air quality, electricity use, electric vehicles, employment, entrepreneurship and renewable energy. The four areas of decline include housing, traffic congestion, waste and water use.
-- First American Financial Corp.'s national mortgage loan application defect index declined for the first time in eight months in April. The report still found the defect index was up by 11 percent year-over-year, however, indicating there is plenty of room for improvement. In contrast to the national statistics, San Diego saw its mortgage defects decline by 4.3 percent in a year-over-year comparison.
-- San Diego County's unemployment rate fell to 2.8 percent in May, matching the county's lowest unemployment rate for any month since at least June 2017, according to the California Employment Development Dept. The county's unemployment rate fell two-tenths of a percent month-over-month, from a seasonally adjusted 3 percent in April to 2.8 percent last month. At this time last year, the county's unemployment rate also fell to 2.8 percent before spiking above 3.5 percent in June.