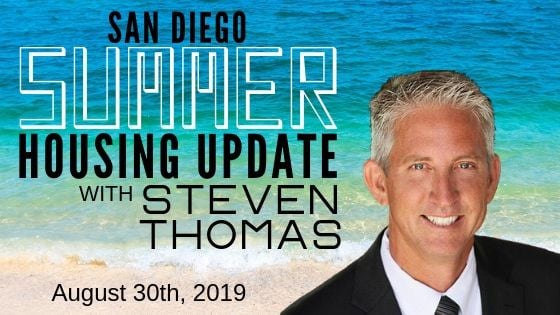 FRIDAY | August 30, 2019
10:00 AM - 12:00 PM

PSAR | SOUTH COUNTY
880 Canarios Court, Ste 100, Chula Vista, CA 91910
COST : $5.00 - contribution to the Housing Affordability Fund
Steven brings decades of real estate experience and a degree in Quantitative Economics and Decision Sciences from the University of California, San Diego.
Come see where we are headed for the remainder of 2019
Have values peaked?
Why does the market feel so different
Is housing a bubble about to pop?
What is going on with the interest rates and the Federal Reserve?
When will buyers finally have the upper hand?
After the Summer Housing Update... stick around....
---
---
For the Global Council Forum
Forum 1:00pm - 2:00pm | Food & Networking 2:00pm - 4:00pm

The mission of the Council is to provide PSAR members with the opportunity to learn and expand their niche market in real estate internationally.
This months speakers are:
CEPIBC President, Gabriela Isabel Cerezo Morales, will address agency and licensing in Baja California.
CEPIBC International Liaison, Gustavo Chacon Aubanel, will provide an update on sales and construction in Baja California.
SCEDC Assistant Director, Efrain Ibarra, will discuss development in south county.
Consejo Estatal de Profesionales Inmobiliarios de Baja California (CEPIBC)
Translated roughly to : State Council for Baja California Real Estate Professionals
Enjoy great food while networking with other builders, brokers and agents.
Last Years Event
---