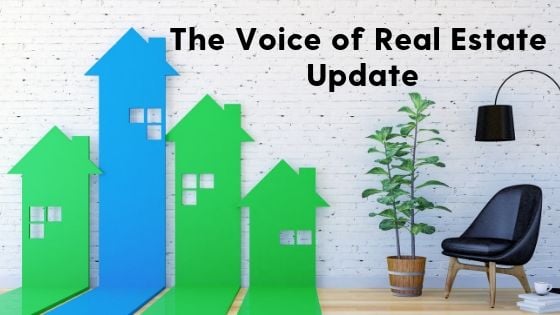 San Diego County's housing market in July 2019 saw an 8.9 percent increase in sales from the previous month, and a 3.4 percent sales increase compared to July 2018, according to the latest housing market report from the California Association of REALTORS® (C.A.R.).
In addition, the median price of an existing single-family home in San Diego County of $650,000 in July 2019 was 2.3 percent lower from the previous month of $665,000 in June 2019. The local median price of $650,000 in July 2019 was the same as July 2018.
The lowest interest rates in nearly three years helped jump-start California's housing market to post the first year-over-year sales gain and the highest sales level in 15 months.
Closed escrow sales of existing, single-family detached homes in California totaled a seasonally adjusted annualized rate of 411,630 units in July, according to information collected from more than 90 local REALTOR® associations and MLSs statewide. The statewide annualized sales figure represents the total number of homes sold during 2019 if sales maintained the July pace throughout the year. It is adjusted to account for seasonal factors that typically influence home sales.
July's sales figure was up 5.6 percent from the 389,730 level in June 2019 and up 1.1 percent from home sales in July 2018 of 407,030.
"Mortgage rates that dipped to the lowest level in nearly three years have helped reduce monthly mortgage payments for the past five consecutive months, giving buyers more purchasing power," said C.A.R. President Jared Martin. "The boost in demand gave the housing market its first yearly gain since April 2018."
After setting record prices for the past three months in a row, the statewide median price of $607,990 in July 2019 pulled back by 0.4 percent from June 2019's $610,720 figure, but it still registered higher by 2.8 percent than the $591,230 price set for July 2018.
It was the fourth straight month that the median price remained above $600,000.
"While it's encouraging that home sales crept higher in July, the market will continue to be challenged by an overarching affordability issue, especially in high cost areas such as the Bay Area, which requires a minimum annual income well into the six figures to purchase a home," said C.A.R. Senior VP and Chief Economist Leslie Appleton-Young.
Other key points from the July 2019 resale housing report included:
-- At the regional level, non-seasonally adjusted sales increased from a year ago in all major regions, except San Francisco, which experienced a 0.6 percent decline. The Los Angeles Metro region posted a 4.0 percent increase, and sales in the Inland Empire improved by 2.4 percent.

-- Non-seasonally adjusted sales rose in every county in Southern California, with Orange County rising the most at 6.7 percent, followed by San Bernardino (5.0 percent), Los Angeles County (4.7 percent), San Diego (3.4 percent), Ventura (2.1 percent) and Riverside (0.8 percent).
-- Median home prices at the regional level continued to inch up in Southern California and the Central Valley regions, while the Central Coast and Bay Area declined slightly from a year ago. In the Southern California region, median home prices grew in every county, while most Bay Area region counties continued to experience price softening on a year-over-year basis.
-- Active listings, which had been increasing year-over-year for the past 15 months, fell 2.1 percent from a year ago.
-- The decrease in active listings and an increase in home sales contributed to a year-over-year decline in unsold inventory for the first time in 15 months. The Unsold Inventory Index (UII), which is a ratio of inventory over sales, stood at 3.2 months in July, down from 3.4 months in June and down from 3.3 months in July 2018. The index measures the number of months it would take to sell the supply of homes on the market at the current sales rate.
Statewide, the median number of days it took to sell a single-family home increased to 21 days in July 2019, compared to 19 days in June 2019 and 18 days in July 2018.
-- In San Diego County, it took about two weeks to sell an existing single-family home in July 2019. The median number of days a home remained unsold on the market stood at 15 days in July, compared with 13 days in June, 14 days in May, 17 days in April, 19 days in March, 22 days in February and 14 days in July 2018.

-- The statewide sales-price-to-list-price ratio was 99.0 percent in July 2019 compared to 99.6 percent in July 2018. Sales-to-list-price ratio is an indicator that reflects the negotiation power of home buyers and home sellers under current market conditions. The ratio is calculated by dividing the final sales price of a property by its last list price and is expressed as a percentage. A sales-to-list ratio with 100 percent or above suggests that the property sold for more than the list price, and a ratio below 100 percent indicates that the price sold below the asking price.
-- The 30-year, fixed-mortgage interest rate averaged 3.77 percent in July, down from 4.53 percent in July 2018, according to Freddie Mac. The five-year, adjustable mortgage interest rate was an average of 3.47 percent, compared to 3.84 percent in July 2018.
In other recent real estate and economic news, according to news reports:
-- According to CoreLogic, home sales in July rose 10.1 percent from a year ago, as the median home price stayed flat. The $580,000 median home price in July, showing no gain from the year before, was down from the all-time high of $590,000 the previous month.
-- According to the most recent S&P CoreLogic Case-Shiller Indices report, the rate of home price increases is continuing to slow in San Diego and across the nation in June. The survey found that in 20 major cities it tracked across the U.S., there was a year-over-year price gain of 2.1 percent. For San Diego County, the year-over-year increase was just 1.3 percent in June, down from 6.9 percent at the same time last year. It was the fifth monthly increase in a row for San Diego.
-- According to Zillow, home value growth continued to slow in July, indicated a slowdown. The rate of U.S. home value appreciation decreased for the seventh straight month in July. The typical U.S. home was worth $229,000 in July, an increase of 5.2 percent from a year ago but the smallest annual appreciation since October 2015. The median price of a single-family home in San Diego County was $591,500 in July, Zillow said. San Diego County's year-over-year home price climbed by just 1.1 percent in July, compared to a 6.1 percent year-over-year increase in July 2018.
-- According to Redfin, a typical family in San Diego would need to earn 156 percent of the median household income in order to afford the $650,000 median-priced, single-family home. The Redfin survey is based on the assumption that a home is only affordable if the would-be buyer pays no more than 30 percent of his/her household income on the purchase.
-- San Diego ranked as the 10th-most coveted moving destination in the second quarter, according to a report from Redfin. There were 3,013 more Redfin users looking to move here than leave, marking a year-over-year increase of 465 users, the company reported. The largest percentage of San Diego searches came from residents of Los Angeles. The top out-of-state origin for San Diego searches came from Seattle.
-- San Diego County had the nation's fifth most expensive single-family housing market in the second quarter, according to the National Association of REALTORS® (NAR). NAR found four housing markets that were more expensive than San Diego's. The Sunnyvale-Santa Clara area was the most expensive market at $1.33 million at mid-year, followed by the San Francisco Bay area ($1.05 million), the Anaheim-Santa Ana-Irvine market ($835,000) and Urban Honolulu ($785,500).
-- San Diego was the third most expensive home resale market in the nation during the first half of the year, according to an HSH.com report. The report, covering the top 50 metropolitan areas, incorporated local property tax and homeowner's insurance costs and calculated the income needed to qualify for a median-priced home in each market.
-- More than 20 percent of homes for sale in the San Diego metropolitan area had a price decrease in June. Of the 20 biggest metro areas in the nation, San Diego had the sixth most price reductions, according to Zillow. Chicago had the most reductions at 22 percent. The numbers are down from the end of last year in San Diego metro. In October 2018, 27 percent of home listings had price reductions. Still, recent numbers are a far cry from the start of 2017 when less than 9 percent of listings had a price reduction.
-- San Diego County had the biggest drop in homebuilding in Southern California in the first six months of 2019. According to the Real Estate Research Council of Southern California, 43 percent fewer homes were constructed in the six-month period compared to the same timeframe last year. The slowdown comes at a time when city and state leaders are offering several legislative measures to spur housing.
-- Mortgage problems, including defects, fraudulence and misrepresentation, are declining, according to First American Financial Corp. The top markets with a year-over-year decrease in July included Houston (minus-19.1 percent), Jacksonville, Fla. (minus 17.0 %), Orlando, Fla. (minus 16.5 %), San Diego (minus 16.5 %), and Tampa, Fla. (minus 14.0 %).
-- New, entry-level teachers will need to spend more than half of their salaries on rent in 19 of the nation's 50 largest metropolitan areas this school year, according to Zillow. New educators in San Diego County will need to spend almost their entire salary in order to afford a local apartment. Zillow found that an entry-level teacher in San Diego will be required to spend 97.2 percent of their income to live in an apartment with a median monthly rent of $2,673.
-- The unemployment rate in the San Diego County was 3.6 percent in July, up from a revised 3.3 percent in June 2019, and unchanged compared with the year-ago estimate of 3.6 percent, the state Employment Development Department reported. This compares with an unadjusted unemployment rate of 4.4 percent for California and 4.0 percent for the nation during the same period.
-- U.S. employers hired 164,000 workers in July as the labor force hit a record high. Government data indicates that hiring in the U.S. remained at a healthy pace in July despite a cooling economy. The 164,000 non-farm payrolls last month increased the size of the labor force to its largest ever. The labor market has added jobs for a record 106 straight months. On average, the U.S. added a solid 140,000 jobs a month between May and July.