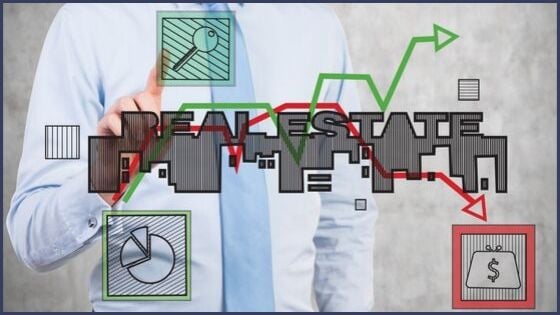 San Diego County's housing market in August 2019 saw a 2.2 percent decrease in sales in a month-to-month comparison with July 2019, but a 2.3 percent increase in sales in a year-over-year comparison with August 2018, according to a recent report from California Association of REALTORS® (C.A.R.).
Meanwhile, the median price of $650,000 for an existing, single-family home in San Diego County in August 2019 was the same amount for both July 2019 and July 2018. The median price a year ago in August 2018 was slightly higher at $660,000.
On a statewide basis in August mortgage interest rates at near-three-year lows contributed to a small year-over-year sales increase while the median home price reached a new high.

Closed escrow sales of existing, single-family detached homes in California totaled a seasonally adjusted annualized rate of 406,100 units in August, according to information collected from more than 90 local REALTOR® associations and MLSs statewide. The statewide annualized sales figure represents what would be the total number of homes sold during 2019 if sales maintained the August pace throughout the year. It is adjusted to account for seasonal factors that typically influence home sales.
Statewide home sales in August of 406,100 were down 1.3 percent from the 411,630 level in July 2019 and up 1.6 percent from the 399,600 home sales in August 2018. While cumulative sales through the first eight months of the year were down from last year, the pace of decline has improved significantly at -4.1 percent since the -12.5 percent recorded in January.
After a pullback in July, the statewide median price rose in August compared to the previous month and year. The median price in August was $617,410, up 1.5 percent from July and up 3.6 percent from $595,920 in August 2018, marking the fifth straight month that the median price remained above $600,000. The annual sales gain was the highest in the last 10 months.

"Housing demand has exhibited signs of improvement in recent months as lower rates continued to reduce the cost of borrowing for home buyers," said C.A.R. President Jared Martin. "However, buyers remain cautious, and many are reluctant to jump in because of the economic and market uncertainty that continue to linger, and that is keeping growth subdued despite significantly lower rates."
"Low interest rates, which helped to reduce monthly mortgage payments, have provided much-needed support to improve housing affordability and elevate home sales over the past few months," said C.A.R. Senior Vice President and Chief Economist Leslie Appleton-Young. "While lower rates have no doubt boosted buyers' purchasing power, they have also been a contributing factor to higher home prices this year."
Other key points from the August 2019 resale housing report included:
-- At the regional level, non-seasonally adjusted sales fell on both a monthly and an annual basis from a year ago in all major regions.
-- At the regional level, median home prices in Southern California, the Central Valley and Central Coast regions continued to inch up, while prices in the Bay Area declined slightly from a year ago. In Southern California, median home prices grew in every county except Orange County and San Diego, while six of nine Bay Area counties experienced year-over-year price growth.
-- After 15 straight months of year-over-year increases, active listing fell 8.9 percent from year ago, marking the first back-to-back decline since March 2018 and the largest since December 2017.
-- The Unsold Inventory Index (UII), which is a ratio of inventory over sales, was 3.2 months in August, unchanged from July and down from 3.3 months in August 2018. The index measures the number of months it would take to sell the supply of homes on the market at the current sales rate.
-- Statewide, the median number of days it took to sell a California single-family home increased to 23 days in August 2019, compared with 21 days in July 2019 and August 2018 and 18 days in July 2018.
-- In San Diego County, it took over two weeks to sell an existing single-family home in August 2019. The median number of days a home remained unsold on the market stood at 17 days in August 2019, compared with 15 days in July 2019, 13 days in June 2019, 14 days in May 2019, 17 days in April 2019, 19 days in March 2019, 22 days in February 2019 and 18 days in August 2018.
-- The statewide sales-price-to-list-price ratio was 98.7 percent in August 2019, compared to 99.0 percent in August 2018. It was 99.0 percent in July 2019 and 99.6 percent in July 2018. Sales-to-list-price ratio is an indicator that reflects the negotiation power of home buyers and home sellers under current market conditions. The ratio is calculated by dividing the final sales price of a property by its last list price and is expressed as a percentage. A sales-to-list ratio with 100 percent or above suggests that the property sold for more than the list price, and a ratio below 100 percent indicates that the price sold below the asking price.
-- The 30-year, fixed-mortgage interest rate averaged 3.62 percent in August, down from 4.55 percent in August 2018, according to Freddie Mac. The five-year, adjustable mortgage interest rate was an average of 3.36 percent, compared to 3.47 percent in August 2018.
In other recent real estate and economic news, according to news reports:
-- According to real estate tracker Core Logic, San Diego County's median home price in August was down annually for the first time in seven years, albeit a small reduction. The median price of $584,000 was down 0.1 percent from the same time last year at $584,500. The last time prices were down year-over-year was March 2012.
-- The latest S&P Case-Shiller report shows home price increases continued to slow across much of the nation. The price index reported a 3.2 percent annual gain in July, but the index remained the same from June. The index's 20-city composite posted a 2.0 percent year-over-year gain, which matched San Diego's level.
The 10-city composite's annual increase came in at 1.6 percent in July, down from 1.9 percent the previous month.
-- According to Redfin, people who purchased homes in 2012 have earned a total of $203 billion in home equity nationally. San Diego, despite being outpaced by numerous metros, has seen an exponential growth in home value and equity, as well. San Diego County has experienced a total of $6.14 billion in home equity value since 2012, said Redfin. The median home equity growth here amounted to a 277 percent increase, or $283,000, during the seven-year period. The median home value percent growth since 2012 was 60 percent, and the actual median home value dollar growth in San Diego during the period was $232,000.
-- In rental housing news, San Diego's apartment rents, which had been on an upward trajectory for many years, actually dipped somewhat in September, according to a report from Zumper. The rent for a one-bedroom unit in San Diego experienced a 2.2 percent year-over-year decline in September to about $1,800 a month. The region's rent for a two-bedroom unit declined about 4 percent year-over-year to $2,400 a month in September. Zumper said San Diego is the 9th most expensive city in the U.S. for apartment rentals. Meanwhile, CoStar reports the monthly average rent in the third quarter was $1,860 countywide, and rents are rising most rapidly in the East County.
-- According to the Bloomberg Economic Index, U.S. economic data is beating economists' expectations, offering a rebuttal to recession fears fueled by the trade war and a manufacturing slump. Bloomberg's index recently reached an 11-month high based on several indicators, including existing home sales and jobless claims.
-- CNBC reports that more than two-thirds of chief financial officers in North America expect President Trump will be reelected in 2020. About 65 percent of the CFOs surveyed said the economy will not experience a recession in 2020. And a majority of them said current interest rate levels are "appropriate."