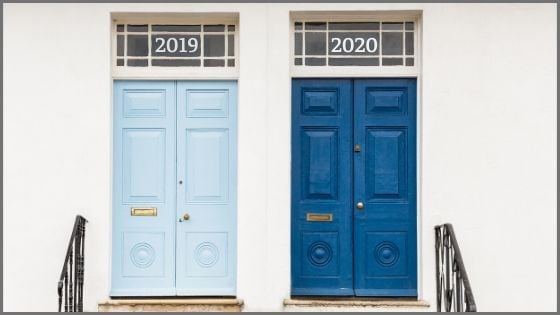 It is my honor to serve you as PSAR's CEO. I am very much looking forward to the future with PSAR. As we look ahead to the year 2020, the future of our Association is strong and solid.
I must admit it, our industry is in a state of change. Different business models are introduced every day. Billions of Wall Street dollars are invading the industry as technology companies disrupt and attempt to shake-up the traditional business model of buying and selling with the assistance of an experienced REALTOR®. Critics compare our industry to that of a dinosaur.
For example, the phenomenon of iBuying is a recent pressing concern. However, as you know, real estate is strongly based on relationships. The truth is that most home buyers and sellers need some advice about how much to offer, whether to include an inspection, how to arrange financing and a host of other issues involved in the real estate transaction process. Residential buyers and sellers are making the largest investment decisions of their lifetimes. And, without REALTORS®, consumers wouldn't have the MLS marketplace or the market transparency that exists today. There will always be a need for people with outstanding character, work ethic and professionalism. At PSAR, you will always be highly valued and considered assets to our industry.
2019 was a very successful year for PSAR on several fronts. Early in the year, we opened a new PSAR Central Service Center located in San Diego's Clairemont Mesa region. The new PSAR Service Center at 4340 Genesee Ave., Suite 203, San Diego, provides MLS training, educational classes and a full-service retail store that offers signage, SentriLock and Supra lock boxes and much more.
Also this year, we re-launched our new weekly property marketing pitch meeting, called "City Pitch," at our PSAR Central San Diego Service Center. The event for brokers and sales agents begins at 9 a.m. every Tuesday morning. The focus is on properties in the following zip codes: 92102, 92104, 92105, 92108, 92111, 92115, 92116, 92123, 92124, and 92120. All San Diego-area REALTORS® are invited to attend to pitch their properties, network and put deals together.
Also this year, we created a new Local Area Disclosures (LAD) publication covering San Diego County. A joint effort with the North San Diego County Association of REALTORS ® (NSDCAR), this new LAD publication is helping REALTOR® members give consumers a deeper understanding of the properties in San Diego County communities where they are purchasing. It contains vital information relating to all local communities in the San Diego region. The new LAD is the latest member benefit and is demonstrating a dedication and commitment to address the local needs of our PSAR REALTOR® members.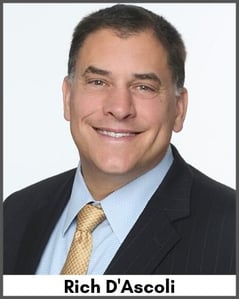 Meanwhile, even as critics question the viability of REALTOR® associations, PSAR is continuing to flex our muscles and get stronger. Our membership total has doubled to more than 3,100 over the past seven years. We remain committed to our PSAR REALTOR® members and affiliates. Together, our PSAR REALTORS® are thriving because our association is the glue that holds the industry together and provides the fuel which powers our members for success.
Another positive factor that will help our members as we look ahead is PSAR's partnership with the California Regional Multiple Listing Service (CRMLS). This alliance with CRMLS meets our PSAR board's criteria for a statewide MLS, including fully standardized MLS data that benefits our members. Universal access, uniform rules and enforcement and distribution are controlled by brokers.
The move to CRMLS has had a major impact on the ability of our PSAR REALTORS® to compete in today's market. CRMLS has access to more San Diego County listings than any other MLS. Today, we are able to leverage CRMLS' strength in numbers to improve technology and provide agents with better tools and more information than they have ever had before. The size of CRMLS also has put us in a position to negotiate with multi-billion dollar companies to protect both the brokerage community and the consumers we serve. PSAR provides CRMLS to any licensed broker even if they belong to another association.
In CRMLS, "Cloud Streams" is effective at sharing listings with clients through texting and an improved user search experience. Savvy Card is another new tool that is helping agents share their business card and listings through social media and online marketing. Cloud MLX provides a superior search experience. Agents who use Glide make available a consumer-friendly tool that helps sellers fill out their disclosures easily on multiple platforms. CRMLS negotiated a special deal with LionDesk so that agents can have access to a fully functional CRM at no additional cost. Remine takes MLS data and enhances it with consumer data to put marketing power in the hands of the REALTOR®. These new tools are powerful and, if used, can help our PSAR REALTORS® leverage their relationships to provide a superior client experience.
Factors that will help our members in the future include decisions made within the past few years that will continue to pay dividends. For example, our utility costs have dropped significantly with the addition of solar panels at our South County Service Center on Canarios Court in Chula Vista. We will have a similar structure completed in the East County before the end of 2020.
PSAR's ownership interest in California Signs and Marketing, signed in 2014, has been a win-win for PSAR members when they do business with a company in which they are part-owner. REALTORS® receive superior service and fast turnaround. Plus the Association receives a percentage of the company's revenues that help support PSAR programs and services, keeping our REALTORS® dues the lowest in San Diego County. Also, agents enjoy responsive customer service to you and your clients. Signage services for both residential and commercial properties include design, manufacturing, installation and delivery of yard signs, open house signs, banners, vehicle lettering, business cards, stationery, dimensional signs and sand blast signs. Cal Signs is a reliable vendor who will adapt as our industry changes.
Another outstanding decision that has worked out well is the 2012 merger of the El Cajon-based East San Diego County Association of Realtors and the Chula Vista-based PSAR. The California Secretary of State approved the merger between the two Realtor associations in August, 2012, followed by approval by the National Association of Realtors in September, 2012.
As we approach 2020, there is uncertainty about next year's housing market due to affordability issues. With interest rates expected to remain at near three-year lows, buyers have more purchasing power than in years past, but they may be reluctant to get off the sidelines because of economic and market uncertainties. Additionally, an affordability crunch will cut into demand in some regions. These factors together may subdue sales growth next year. California's housing market will also be challenged by changing migration patterns as buyers search for more affordable housing markets, particularly first-time buyers, who are the hardest hit, moving out of state.
However, as PSAR approaches 2020, we are healthy for a number of reasons. We empower REALTORS®. We remain a vibrant network of real estate professionals who work together to serve our communities. We offer outstanding professional growth and educational opportunities. We remain committed to a Code of Ethics because we understand how professionalism builds trust with our clients and each other. And we leverage the collective strength of REALTORS® around the state and country to empower our members with the very best technology in the industry. Simply put, we are better together.
* * *
Richard D'Ascoli has served as PSAR's CEO since 2011 after joining the Association as Government Affairs Director in 2006. He was born in Queens New York. served in the United States Air Force and Air National Guard. He earned a degree in business administration Fordham University in New York City and his Master's Degree from Golden Gate University in San Francisco.