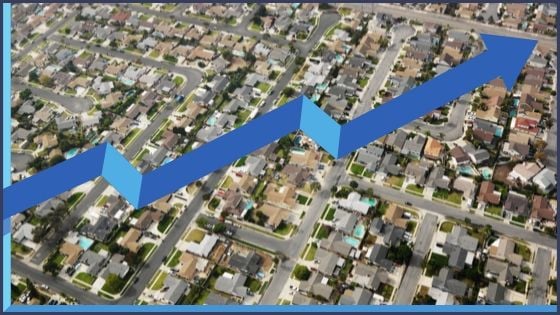 Low mortgage interest rates will support California's housing market next year but economic uncertainty and affordability issues will mute sales growth, according to a recently released 2020 housing market forecast from the California Association of REALTORS® (C.A.R.).
In 2020, the state's housing market will see a small uptick in existing single-family home sales of 0.8 percent next year to reach 393,500 units, up from the projected 2019 sales figure of 390,200. The 2019 figure is 3.1 percent lower compared to the pace of 402,800 homes sold in 2018.
In addition, the statewide median home price is forecast to increase 2.5 percent to $607,900 in 2020, following a projected 4.1 percent increase from last year to $593,200 in 2019.
"With interest rates expected to remain near three-year lows, buyers will have more purchasing power than in years past, but they may be reluctant to get off the sidelines because of economic and market uncertainties," said C.A.R. President Jared Martin. "Additionally, an affordability crunch will cut into demand in some regions. These factors together will subdue sales growth next year."
"California's housing market will be challenged by changing migration patterns as buyers search for more affordable housing markets, particularly first-time buyers, who are the hardest hit, moving out of state," said C.A.R. Senior Vice President and Chief Economist Leslie Appleton-Young. "With California's job and population growth rates tapering, the state's affordability crisis is having a negative impact on the state economically as we lose the workers we need most such as service, construction workers, and teachers."
A 2019 C.A.R. study revealed that 30 percent of sellers who planned on repurchasing said that they will buy their next home a state other than California, which is the highest percentage level since 2005. Older generations were more likely to buy outside of California as well as 37 percent of baby boomers and silent generation. But only 30 percent of millennial sellers planned to do the same.
Additional recent 2020 housing market forecasts, according to news reports, include the following:
-- Home prices in San Diego will continue to rise in most neighborhoods but at a far slower rate than previously years, according to John Burns Real Estate Consulting in La Jolla. By year's end, housing price will have dropped by 1 percent countywide, the firm said.
-- Redfin said the next recession, whenever it happens, is unlikely to have a large negative impact on the real estate market. However, Redfin said San Diego County has the fourth highest risk in the nation for a residential downturn in the event of a recession. San Diego has a 68.2 percent risk of a housing downturn if, or when, a recession happens. The three other metropolitan areas with higher risks include Riverside (72.8 percent probability of a housing downturn), followed by Phoenix (69.8 percent) and Miami (69.5 percent). Rochester, N.Y., Buffalo, NY, and Hartford, Conn. have the lowest risk of a housing downturn. Redfin measured a wide range of factors, including average home loan-to-value ratios, home price volatility, home price-to-income ratio, and the share of homeowners older than 65.
-- Economic expansion, already the longest on record, is expected to continue in 2020. The U.S. gross domestic product will grow by 1.6 percent in 2020, after a projected gain of 2.2 percent in 2019, according to C.A.R.
-- The state's unemployment rate will tick up to 4.5 percent in 2020 from 2019's 4.3 percent projected figure. A tight labor market will continue to make it hard to find skilled workers.
-- The average for 30-year, fixed mortgage interest rates will dip to 3.7 percent in 2020, down from 3.9 percent in 2019 and 4.5 percent in 2018 and will remain low by historical standards, said C.A.R.
-- The UCLA Anderson Forecast is predicting an economic slowdown nationwide in the second half of 2020, though not to recession levels. The report said the national economy will slow to 0.4 percent growth in the second half of 2020 due to trade tensions lowering corporate investments, but it should rebound to about 2.1 percent growth in 2021. San Diego and California will fare better than the rest of the nation because of job creation and diversity in the local economy.
-- CalMatters, a nonprofit, nonpartisan media venture, recently reported that California is home to roughly a quarter of the nation's immigrants, 11 million, which is more than the entire population of Georgia. Half of the state's immigrants were born in Latin America and four out of 10 are from Asia. The leading countries of origin: Mexico (4.1 million), China (969,000), the Philippines (857,000), Vietnam (524,000) and India (507,000). Among recent immigrants, Asia has surpassed Latin America. The future California will be a minority-majority state with a rising population of multi-racial people who are two races or more.