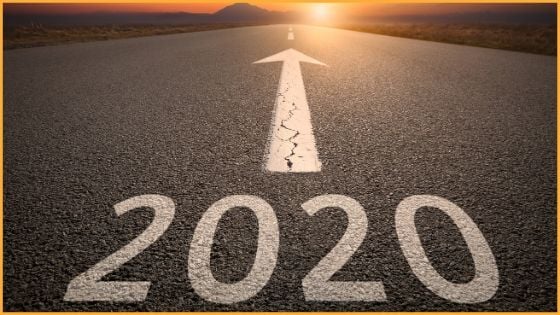 Steven Thomas, publisher of "Reports on Housing," a real estate industry trends publication, will present a 2020 Housing Market Forecast from 10 a.m. to noon, Tuesday, Dec. 3, at the PSAR East County Service Center, located at 1150 Broadway, El Cajon. PSAR members and real estate professionals from all other associations in San Diego County are invited to attend. Admission is a $5 donation to the California Association of Realtors' Housing Affordability Fund.
Since 2004, Thomas has been publishing "Reports on Housing," a monthly report for real estate professionals. The report tracks regional demand, inventory, distressed homes and market data. It also shares what buyers, sellers and real estate professionals are experiencing in the trenches.
Thomas is a California real estate broker with decades of experience. He has a degree in Quantitative Economics and Decision Sciences from the University of California San Diego. He has been quoted in news stories published by the Orange County Register, Los Angeles Times, San Diego Union-Tribune, The Wall Street Journal, Fortune, USA Today, Bloomberg, ABC, CBS and NBC television, Cox Cable Television, KNX 1070,-AM News Radio, KFI AM-640 Radio, blogs and Internet news sites.
On Dec. 3 in El Cajon, Thomas will discuss values, interest rates and answer questions such as, "Have values peaked?", "Why does the market feel so different?", "Is housing a bubble about to pop?" and "When will buyers have the upper hand again?"
Among his concerns about 2020 are, the U.S. trade war escalation with China and other countries, the international economic slowdown contributed by monetary policies, Brexit, unrealistic sellers, uncertainty over the economy and interest rates, D.C. politics and the 2020 elections.
Thomas explained that if the U.K. is no longer a member of the EU, implications could include an elimination of Britain's tariff-free trade status with the other EU members. That means tariffs would probably raise the cost of exports. However, some of that pain would be offset by a weaker pound. Higher tariffs might also increase prices of imports by the U.K.
Also, Thomas said that an escalated trade war between the U.S. and China could hurt both countries. The most important aspect of the long-term economic competition with China isn't soybeans or natural gas, rather it's technology. For decades, China has been engaged in a systematic, state-sponsored effort to steal U.S. technology. Beijing has relied heavily on stolen trade secrets and intellectual property to build its own manufacturing and technology base.
The U.S. began slapping tariffs on imports of Chinese goods a year ago, accusing Beijing of using predatory means to give Chinese companies an edge in advanced technologies such as artificial intelligence, robotics and electric vehicles. Those tactics include hacking into U.S. companies' computers to steal trade secrets, forcing foreign companies to hand over sensitive technology in exchange for access to the Chinese market and unfairly subsidizing Chinese tech firms.
Meanwhile, closer to home, Thomas is predicting an increase in the number of unrealistic, overpriced homes for sale in 2020. "If an area is currently experiencing a strong seller's market and listings are not selling, then it could mean that agents allowed the sellers to overprice their property without scheduling regular price reductions," he said. "On the other hand, the good news about an appreciating market is that if you wait long enough, the prices may eventually catch up with the listing."
Thomas is expecting sales of distressed properties to remain flat next year. "It's not easy to price property in a declining market," he said. "Sometimes, comparable sales data is not entirely reliable because, by the time the property is appraised, prices may have declined even further."
Throughout Southern California, Thomas said that about a quarter of all listings expired in the first nine months of 2019, compared to about 19 percent in 2018 and 18 percent in 2017.
Thomas said he is expecting a slight rise in inventory and sales prices to appreciate between 2 and 5 percent in 2020, with most of the increases realized during the first half of the year.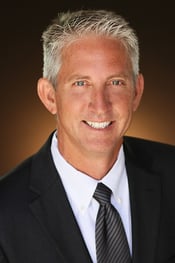 He said available inventory of higher-priced, move-up homes will improve slightly, aided by a growing number of move-up sellers. Sales of higher-priced luxury homes will remain muted in 2020, with a slight thaw expected in the spring followed by sluggish activity beginning mid-summer and extending through the end of the year.
Thomas' other predictions for the 2020 housing marketinclude:
-- Many buyers will continue to be cautious fence-sitters.
-- Monthly interest rates on typical 30-year loans will average 3.75 percent (Thomas said a low mortgage rate environment is a gift to the real estate industry).
Thomas sells a "Reports on Housing" monthly subscription for $15 per month or $150 per year. The regional reports feature a local real estate snapshot. One month free is available upon sign-up. Thomas can be followed on YouTube at www.Youtube.com/ReportsOnHousing, and Facebook at @reportsOnHousing. For more information, visit www.reportsonhousing.com.
2020 Market ForECast




Tuesday | December 3rd, 2019
10:00 AM - 12:00 PM