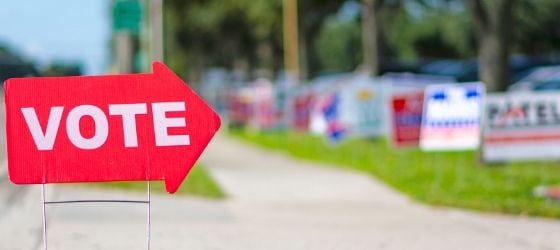 PSAR is endorsing two San Diego County Board of Supervisor candidates for the March 3 primary election.
The Supervisor candidates are Rafael Castellanos, a San Diego Port Commissioner, for the District 1 seat, and Joel Anderson, a former State Assemblyman and State Senator, for the District 2 seat. Both seats are open due to term limits for the incumbents. A number of other candidates are in the races for County Supervisor seats. The top two vote-getters in the primary election from each District will advance to a November runoff.
PSAR members completed research on the two candidates' voting records and their public comments relating to preserving and protecting property rights, supporting public policies and initiatives that promote participation in the American dream of homeownership and property investment, and strengthening the ability of Americans to own, buy and sell real property. The endorsements were approved by members of the PSAR Government Affairs Committee and Board of Directors.
Castellanos is hoping to succeed Greg Cox, who was appointed in 1995, replacing Brian Bilbray, was elected to the House of Representatives. Cox is termed out after six terms. The First Supervisorial District includes the cities of Coronado, Imperial Beach, Chula Vista, National City and communities within Southeast San Diego, Point Loma, Sunset Cliffs and parts of downtown San Diego. The district also includes the unincorporated communities of Bonita, Sunnyside, Lincoln Acres and East Otay Mesa.
In addition to PSAR's endorsement, Castellanos, a Democrat, has been endorsed by the Sierra Club, United Domestic Workers, Chula Vista Police Officers Association, San Diego County Democrats for Environmental Action, Longshore Workers Union (ILWU Local 29), San Diego Harbor Police Officers Association, La Raza Lawyers Association, Chula Vista Democratic Club, Deputy Sheriffs' Association of San Diego County, San Diegans Against Crime, San Diego Deputy District Attorneys Association, San Diego County Probation Officers Association, National Electrical Contractors Association and Filipino-American Chamber of Commerce of San Diego.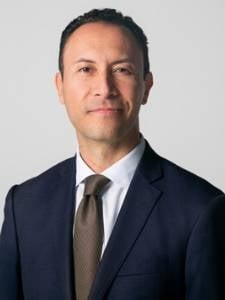 Elected officials who endorse Castellanos include Chula Vista Mayor Mary Salas, Imperial Beach Mayor Serge Dedina, Lemon Grove Mayor Racquel Vasquez, Chula Vista City Council member Jill Galvez, Chula Vista Port Commissioner Ann Moore, National City Council member Mona Rios, Chula Vista Elementary School District board member Francisco Tamayo and San Diego Unified School District board member Dr. Michael McQuary, along with Imperial Beach City Council members Paloma Aguirre, Ed Spriggs and Mark West.
At the Port of San Diego, Castellanos led the charge to pass the Port's landmark Climate Action Plan, which resulted in accomplishing the biggest clean-up in the history of San Diego Bay. Castellanos led the Port of San Diego in tackling the homeless crisis, creating the policy and securing the funding to help relocate the homeless from the waterfront into treatment and housing. Castellanos has also led the expansion of the port of San Diego, which has created good paying jobs in the maritime industry while using renewable energy.
As an attorney, Castellanos has worked as general counsel to small businesses, helping them grow, succeed and create jobs. He has protected the rights of immigrants, refugees, and political asylum seekers, and helped generate more affordable housing in San Diego.
Active in the community, Castellanos serves on the Board of Directors of the California Latino Economic Institute and is a member of the Mexican American Business and Professional Association and the San Diego Foundation's forum on Climate Change.
Castellanos lists the major issues facing District 1 residents as jobs, housing affordability, environment and defending the rights of all San Diegans.
"I'm running to stand up for South Bay," said Castelllanos. "I'm running to build a brighter economic future for South Bay families and ensure all our communities are treated with the dignity and respect they deserve. Unlike the usual crowd of political operatives and career politicians, I've actually gotten things done in the real world. At the Port of San Diego, I led the fight to clean up San Diego Bay. As an attorney, I've helped small businesses create jobs and protected the rights of immigrants. As your County Supervisor, I'll put my proven record to work to create good jobs for working people, expand affordable housing for local families, protect clean air and clean water for all and defend the rights of all San Diegans."
Castellanos' campaign website is www.rafacastellanos.com
---
The District 2 seat is open for the first time in 28 years. Republican Dianne Jacob, first elected as Supervisor in 1992, is termed out after seven terms.
Anderson, a Republican, previously served for 12 years on a statewide level in the California State Assembly (2006-2010) and the California State Senate (2010-2018). He is known as an advocate for small business and a fiscal conservative.
In addition to PSAR's endorsement, Anderson has been endorsed by former California Gov. Pete Wilson, State Senator Brian W. Jones (R-38th), the Republican Party of San Diego County and more than 40 elected officials from the East County.
The Second Supervisorial District, the largest of the county's five districts, features more than 2,000 square miles and more than 50 communities and cities in the East County, including the unincorporated communities of Lakeside, Alpine, Ramona and Julian along with the cities of El Cajon, La Mesa, Lemon Grove, Santee and Poway, as well as the city of San Diego communities of Allied Gardens, College Area, Del Cerro, Grantville, Navajo, Rolando and San Carlos.
Anderson lists the major issues facing District 2 residents as roads, housing attainability, homelessness, mental health and career opportunities.
"I will work to improve our roads, support attainable housing and promote career opportunities," Anderson said. "I believe our children and grandchildren deserve the same benefits we enjoyed growing up in San Diego County. If our family members can find housing and work, maybe we won't have to travel to Phoenix to visit our grandchildren."
According to Anderson, "The County needs to do more to address the regional homeless crisis which is impacting business, tourism, safety and quality of life for all residents. I will be a leader in pushing solutions for housing, mental health and homelessness, unshackling our County's economic engine and protecting private property rights."
Anderson said his experience in Sacramento will greatly help him as County Supervisor. "County government is the administrative arm of the state government. The County is tasked with implementing State programs like Medi-Cal and CalFresh, as well as state public safety policies and child and senior welfare programs.
"I have over a decade of experience with crafting state policy, and in developing relationships with current legislators and the administration, including state department leaders who county officials must liaise with regularly to ensure effective services for our residents. Additionally, I have authored and coauthored 453 bills with Democrats and maintained positive working relationships with the super majority in Sacramento that can be utilized to bring more resources to San Diego County."
District 2 has a Republican majority among registered voters. According to recent registration data, 38 percent of voters are registered as Republicans, 32 percent as Democrats and 30 percent as having no political party affiliation.
In his 2014 reelection to the State Senate, Anderson received 69.7 percent of votes from District 2 voters. In the 2018 general election, when Anderson ran for the Board of Equalization, he received 55.2 percent of votes from District 2 voters, which was 17 points above Republican registration in the district.
"I've always been an outspoken supporter of pro-jobs policies, government reform and lower taxes," said Anderson. "My voting record in the state legislature shows that I'm a strong fiscal conservative and advocate for an effective, efficient and accountable government."
As a state legislator, Anderson was honored numerous times by veterans groups, including nine Legislator of the Year awards from the American Legion, Veterans of Foreign Wars, Military Officers Association of America, Vietnam Veterans of America California State Council and Tuskegee Airmen, Inc.
He also was recognized with Legislator of the Year awards from law enforcement groups, including the California State Sheriffs' Association and San Diego Deputy District Attorney's Association; Business groups, including the San Diego County Apartment Association and California Small Business Administration; Medical-healthcare groups, including the San Diego Psychiatric Society and California Association of Marriage and Family Therapists; Recreational groups, including Sportsmen's and Animal Owners' Voting Alliance, California Rifle & Pistol Association and California League of Off-Road Voters.
Anderson's campaign website is www.andersonforsupervisor2020.com.
# # #