PSAR Plans to protest proposal to hike property taxes with sewer bill.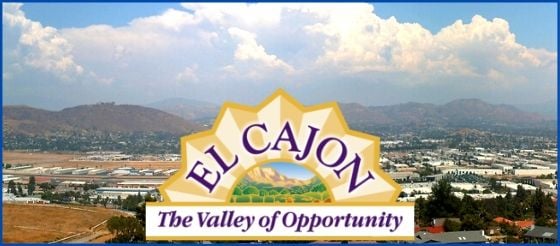 The El Cajon City Council is attempting to add sewer charges to homeowners' semi-annual property tax bills. The City Council is scheduled to discuss this proposal at their next meeting, located at 200 Civic Center Way, El Cajon, 92020, on Tuesday, March 10 at 3:00 pm.
PSAR encourages you to advise your El Cajon clients who own property (residential, commercial, industrial) to send a protest letter to the El Cajon City Clerk before 2:00 pm Tuesday, March 10, in protest of adding sewer charges to their property tax bills.
This may seem at first to be an innocent action by elected officials. However, in reality, adding sewer charges to property taxes would have a far-reaching impact to individual homebuyers and for the city of El Cajon overall.
If these additions are approved, future homebuyers would need more money to qualify for a mortgage. The reason is because higher property taxes always result in lower borrowing ability. Another negative effect would be lower housing values, including lost equity, because a higher property tax bill will shrink a homebuyer's available pool of money available to purchase a home.
The bottom line is that anytime a property tax bill increases, the higher amount adversely affects the local real estate industry. Adding sewer charges to property taxes will reduce the buying power of homebuyers.
Here are some numbers to consider:
For a typical $400,000 home, purchased with 20 percent down and an 80 percent, 30-year mortgage loan at 5.5 percent, the monthly mortgage payment is approximately $1,817, insurance is $67 (based on $800/year) and property taxes are $367 (based on 1.1 percent of assessed value) for a total monthly payment of $2,251. However, if a sewer charge of $45 (based on property taxes of $540/year) were to be added, the total monthly mortgage payment for the same home would increase from $2,251 to $2,296. Sewer charges are calculated based on water use at each property.
Furthermore, with a 40 percent minimum qualifying income, the homebuyer would need an annual income of $68,880 instead of $67,530 without the sewer bill added to their property taxes. That translates to a 2 percent higher income needed to qualify for the same loan. A homebuyer's purchasing power is reduced by $8,000 when an increased average sewer charge is added to the property tax bill.
There are many issues and questions with which residents should be concerned. Seniors and individuals on a fixed income will be hit by a large bill at the end of the year. What considerations have been made for these individuals? Who will ratepayers go to when there is an error on the sewer bill if those charges are added to the annual tax payment? Although billing through the tax roll may be slightly less expensive each month, an incorrect bill can be much more impactful. The city intends to defer income from sewer ratepayers until the end of the year. How is that money financed? Isn't it better for the city to collect this money upfront rather than waiting until the end of the year to bill? How much will this cost taxpayers?
This is not the first time the El Cajon City Council has attempted this action. In July 2013, a proposal to add sewer charges to property tax bills was flushed down the proverbial toilet. Municipalities are attracted to pass-through wastewater sewer costs coupled with property taxes because it saves the city time and money in mailing and administrative processing costs. It also allows for an easier way for cities to earmark construction costs for necessary sewer line repairs. In El Cajon, the city maintains nearly 200 miles of underground pipeline, with the majority of piping constructed before 1965. Many lines date back to the 1920's.
Last year, El Cajon approved higher sewer rates over the next five years. A typical customer paying $48.31 each month for sewer services will see his or her bill increase to $55.09 in 2020, $61.22 in 2021, $69.70 in 2022, $77.35 in 2023 and $88.76 in 2024. The city's 17,000 residential customers haven't seen a rate increase since 2011. Before then, the last adjustment to sewer rates in El Cajon was in 1999. Wastewater in El Cajon is piped to San Diego's Point Loma treatment plant where it is treated and then released into the ocean.
The El Cajon City Council meeting on Tuesday, March 10 will begin at 3:00 p.m. at El Cajon City Hall, 200 Civic Center Way, El Cajon. The city council meeting is open to the public. PSAR members are encouraged to attend. Oral objections and/or protests may be made at the public hearing.
You are also encouraged to send an e-mail to the City of El Cajon stating your opposition. In your e-mail, refer to the "Sewer Billing System Change to the Property Tax Roll." Protest emails must be sent prior to 2:00 p.m. on March 10. Any written objection or protest must include your name, Assessor Parcel Number (APN), sewer service address and a statement indicating your opposition to the placement of the sewer charges on the property tax bill. Protest emails can be sent to the City Clerk Angela Cortez at cityclerk@cityofelcajon.us, or the City Manager Graham Mitchell at gmitchell@cityofelcajon.us.
###