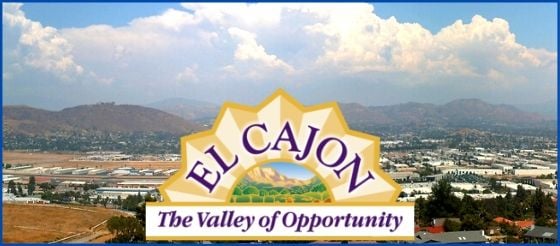 The El Cajon City Council is once again attempting an action that is detrimental to ratepayers and potential buyers trying to qualify for home loans in El Cajon.
In February of this year, the El Cajon City Council attempted to add sewer charges to homeowners' semi-annual property tax bills.
This might seem like an innocuous proposal. In reality, adding any fee to property taxes because higher property taxes always result in lower borrowing ability.
Adding sewer charges to property taxes translates to a loss in buying power for homebuyers. It means future homebuyers will need more money to qualify for a mortgage. It means lower housing values, including lost equity because a higher property tax bill can shrink a homebuyer's available pool of money for purchasing a home. PSAR has always supported alternate methods of collecting fees for public services instead of inclusion with parcel taxes.
Back in February, PSAR members joined numerous seniors and other community members in testifying at the El Cajon City Council meeting. As a result, a majority of the council members voted "no" on the proposal to add sewer charges to homeowners' property tax bills.
Now, the El Cajon City Council has scheduled a public hearing to discuss the same harmful proposal . The meeting is scheduled for 3 p.m., Tuesday, July 14. The meeting will be held online via live video streaming.
Some residents became aware of the July 14 public hearing only after receiving a city notice of a sewer rate change and the shift to property taxes effective July 1.
PSAR members also learned that the city was adding the May and June 2020 billing, in addition to the July 1, 2020 through June 30, 2021 fiscal year sewer bills, to the property tax bills. This means a a much higher tax bill will be due this Fall.
In a recent meeting, the PSAR Government Affairs Committee voted unanimously to oppose the El Cajon sewer tax proposal. The Committee is encouraging PSAR members and property owners to voice their concerns about this pending action.
All PSAR members and El Cajon property owners are encouraged to send an e-mail to the City of El Cajon stating your opposition. In your e-mail, refer to the "Sewer Billing System Change to the Property Tax Roll." Protest emails must be sent prior to 2 p.m. on July 14. Any written objection or protest must include your name, Assessor Parcel Number (APN), sewer service address and a statement of your opposition to the placement of sewer charges on the property tax bill. Protest emails can be sent to City Clerk Angela Cortez at cityclerk@cityofelcajon.us or City Manager Graham Mitchell at gmitchell@cityofelcajon.us. We also urge El Cajon residents and property owners to reach out to their councilmembers and the Mayor to express your thoughts on this matter.
Councilmember Bob McClellan- bmcclellan@cityofelcajon.us
Councilmember Steve Goble- sgoble@cityofelcajon.us
Councilmember Gary Kendrick- gkendrick@cityofelcajon.us
Councilmember Phil Ortiz- portiz@cityofelcajon.us
Mayor Bill Wells- bwells@cityofelcajon.us
There are many factors related to the El Cajon sewer tax proposal of which residents should be concerned. Seniors and individuals on a fixed income will be hit by a large bill at the end of the year. Who will ratepayers contact if there is an error on their sewer bill if those fees are added to their annual tax payments? Any small savings realized from billing through the property tax roll is more than offset by incorrect bills and the expense of correcting them. The city is going to defer income from sewer ratepayers until the end of the year. How is that money financed? Isn't it better for the city to collect this money upfront rather than waiting to year's to bill? What additional cost will result from this approach?
In a noteworthy oversight, a member of the City Council suggested that the city t offer property owners the ability to pay a bi-monthly sewer bill, but there was no mention of that suggestion in the city notice.
In 2019, El Cajon approved higher sewer rates for the next five years. A typical customer paying $48.31 each month for sewer services will see their bill increase to $55.09 in 2020, $61.22 in 2021, $69.70 in 2022, $77.35 in 2023 and $88.76 in 2024.
The city's 17,000 residential customers haven't seen a rate increase since 2011. Before then, the last adjustment to sewer rates in El Cajon was in 1999. Wastewater in El Cajon is piped to San Diego's Point Loma treatment plant where it is treated and then released into the ocean.
Ratepayers—voters-- deserve to know why this proposal has resurfaced and to receive answers to related questions and issues that it generates. Stand up and be counted at the City Council hearing on Tuesday, July 14, at 3:00 pm.
___________________________________
Our Mission is to empower our members to flourish while being accountable to each other
our clients and our community.
Since 1928, the Pacific Southwest Association of REALTORS® has played a significant role in shaping the history, growth & development of the Real Estate industry in San Diego County. This program is only open to REALTORS® and PSAR Affiliate Members. There is no cost for attending this program.