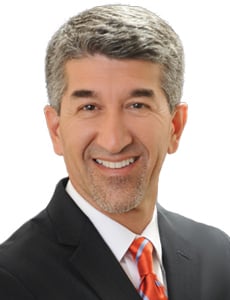 Meet Max Zaker, who was recently elected to serve as 2021 PSAR President-Elect.
Max was born in Iran, grew up in Great Britain and arrived in the U.S. in 1986 at age 26. "My first eight years in America I spent opening and operating small businesses, including a restaurant, bar, print shop, dry cleaners and even a small community newspaper," he said.
Max has spent the past 30 years as a business executive growing companies and helping small business communities compete and thrive in an ever-changing economy. He has held positions in commercial real estate development, real estate portfolio acquisitions and mergers, small business startups, and is currently operating a network of real estate-related companies in Chula Vista.
He has a passion to create economic opportunities and help others build successful businesses. He wants to help PSAR members use innovative technologies and resources that will help them grow their businesses.
In his capacity as business owner and director of several publicly-funded, social enterprise programs, he has been involved in the creation of hundreds of local jobs.
His problem-solving nature and personal journey as an immigrant have taught him the value of hard work and a strong sense of responsibility to care for each other and our communities.
Max has is no stranger to public service as well. He currently serves on the City of Chula Vista Planning Commission and Envision Broadway Advisory Group. He has been a PSAR Board member and is serving as a C.A.R. Director.
In 2015, he joined PSAR's South County Government Affairs Committee and chaired the Committee in 2016 and 2017. This committee is focused on all things governmental, including public policy positioning and development and emerging trends that may impact the professional interests of homeowners and small businesses.
His leadership experience includes a prior role as Director of the Downtown San Diego Partnership (DSDP), a non-profit business organization that assists with the revitalization of downtown San Diego. In 2000, he joined DSDP and oversaw the implementation of San Diego's first property-based business improvement district (PBID). At DSDP he was involved with the "Clean and Safe" program, designed to improve San Diego's downtown appearance and enhance public safety. He also was involved in the initial development of Petco Park, which opened in 2004.
Zaker co-authored the City of San Diego's first micro-lending program. As a result, in 2000, Zaker was awarded with a special designation from the U.S. Department of Justice. He was recognized as a "Person of Special Interest" by the U.S. Government's Executive Office for Immigration Review for meritorious contribution to the national interests of the United States and for significant public or private endeavors. Max said the award is a designation given to immigrants who work as scientists, physicians and other highly skilled professionals. Max was recognized for creating a loan program to help small businesses, funded by large banks who typically would extend loans to small businesses.
"It took me 12 years to acquire that designation, 12 years of a legal entanglement battle, it was a very challenging journey" said Max. "Initially, the government opposed me. They fought against me in lower courts. But I appealed my case all the way to the 9th Circuit Court, which reversed the denial from a lower court. I wanted that designation because it affirmed to me that America is a country of opportunity. If you persevere, you can accomplish great things. You have to follow your dream and work hard. I still live by those values today."
Zaker has served on the leadership team at the Jacobs Center for Neighborhood Innovation, a San Diego non-profit that partnered with residents in Southeastern San Diego for community change. He joined the Jacobs Center in 2003. As the Jacobs Center's business development director, he was part of San Diego's largest social enterprise whose mission is to create jobs for local residents and serve as a destination business model. He was involved with the development of several office, retail and industrial properties, including Market Creek Plaza commercial center, which created local business, jobs and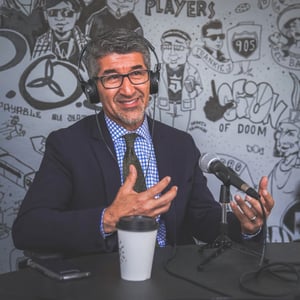 resident ownership opportunities. He also served on the board of the Southeastern Diamond Business District, serving as 2011-2012 chair.
In 2011, Max formed the Zaker Group, a consulting business. At the time, he considered himself semi-retired. But, then, he was hired to consult with Keller Williams as a team leader involved with entrepreneurship development, coaching and training, business planning, growth management, profit sharing strategies and real estate sales training. Max ended up acquiring the very franchise he was working with as a consultant.
In January 2015, Max and wife Claudia became the new owners of the Keller Williams Realty franchise in Chula Vista. Today, their office, KW GOLD, at 2371 Fenton St., has 115 agents and continues to grow. They recently opened an escrow company titled Marina Vista Escrow. Max and Claudia are also partners at Secure Funding Group.
Max loves riding his Harley Davidson motorcycle. He said, "Growing up, I wanted to be like James Dean. He was my idol as a teenager. I wanted to ride a motorcycle like James Dean. Today, I'm probably one of the few Harley riders without a tattoo."
Max and Claudia, have lived in Chula Vista for over 20 years, where they have raised their three children. Claudia is a Chula Vista native and former San Diego County Deputy Sheriff.
Max is supportive of PSAR because of the association's professionalism and integrity. "Our Association is outstanding at encouraging business ethics and best practices," he said. "We need to raise the bar and teach the next generation the importance of following your dream. A collective group like PSAR is an excellent way to work for the interests of small business owners. As a stake holder in the community, I'm proud to support and help advance PSAR. PSAR has a solid foundation upon which we will continue to build an even stronger organization to serve its members. Your association has a long history of promoting ethical and fair real estate business practices and protecting private property rights, I will work diligently to preserve these values."
_______________________________
Our Mission is to empower our members to flourish while being accountable to each other
our clients and our community.
Since 1928, the Pacific Southwest Association of REALTORS® has played a significant role in shaping the history, growth & development of the Real Estate industry in San Diego County. This program is only open to REALTORS® and PSAR Affiliate Members. There is no cost for attending this program.