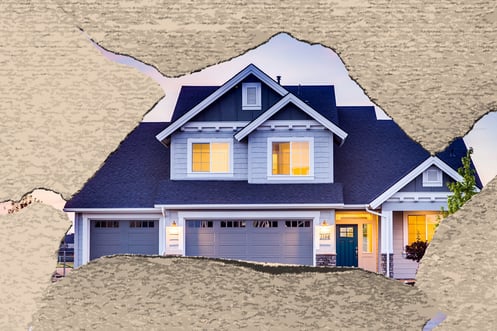 What's in store for the year ahead in the housing market?

The California Association of REALTORS® (C.A.R.) reports that a combination of high home prices and eroding affordability is expected to cut into housing demand and contribute to a weaker housing market in 2019.

C.A.R. is projecting a 3.3 percent decline in existing single-family home sales in 2019, down from a projected 410,460 in 2018 to 396,800 in 2019. The 2018 figure is 3.2 percent lower compared to the 424,100 homes sold in 2017.

"While home prices are predicted to temper next year, interest rates will likely rise and compound housing affordability issues," said C.A.R. 2018 president Steve White. "Would-be buyers who are concerned that home prices may have peaked will wait on the sidelines until they have more clarity on where the housing market is headed. This could hold back housing demand and hamper home sales in 2019."

C.A.R. also is forecasting growth in the U.S. gross domestic product of 2.4 percent in 2019, after a projected gain of 3.0 percent in 2018. With California's nonfarm job growth at 1.4 percent, down from a projected 2.0 percent in 2018, the state's unemployment rate will remain at 4.3 percent in 2019, unchanged from 2018's figure but down from and 4.8 percent in 2017.

C.A.R. also predicts the average for 30-year, fixed mortgage interest rates will rise to 5.2 percent in 2019, up from 4.7 percent in 2018 and 4.0 percent in 2017, but will still remain low by historical standards.

Rising mortgage interest rates coupled with higher home prices in California is expected to mean that only 25 percent of households statewide will be able to afford a median-priced home in 2019, said C.A.R. If the past is any indication, the percentage of households that will be able to afford a single-family home in San Diego County next year will be even fewer.

The median home price statewide is forecast to increase 3.1 percent to $593,450 in 2019, following a projected 7.0 percent increase in 2018 to $575,800, according to C.A.R.

"The surge in home prices over the past few years due to the housing supply shortage has finally taken a toll on the market," said C.A.R. Senior Vice President and Chief Economist Leslie Appleton-Young. "Despite an improvement in supply conditions, there is a high level of uncertainty about the direction of the market that is affecting homebuying decisions. This psychological effect is creating a mismatch in price expectations between buyers and sellers and will limit price growth in the upcoming year."

Outmigration, resulting from the state's housing affordability issue, will also be a primary concern for the California housing market in 2019 as interest rates are expected to rise further next year. The high housing cost is driving Californians to leave their current county or even the state.

According to C.A.R.'s 2018 State of the Housing Market/Study of Housing: Insight, Forecast, Trends (SHIFT) report, 28 percent of homebuyers moved out of the county in which they previously resided in 2018, up from 21 percent in 2017.

The outmigration trend was even worse in the Bay Area, where housing was the least affordable, with 35 percent of homebuyers moving out because of affordability constraints. Southern California did not fare any better as 35 percent of homebuyers moved out of their county for the same reason, a significant jump from 21 percent in 2017. The substantial surge in homebuyers fleeing the state is reflected by the home sales decline in Southern California, which was down on a year-over-year basis for the first eight months of 2018.

Outmigration will not abate as long as home prices are out of reach and interest rates rise in the upcoming year, said C.A.R.