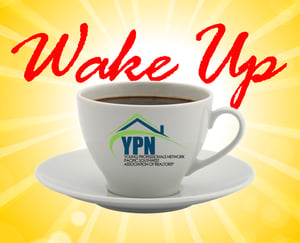 Take one hour to change your thinking and perform at your highest level!
Join us for a presentation by Peak Performance Strategist Stephen Litman to help improve
your performance by integrating a three-step process for creating lasting change!
Friday, February 15, 2019, 8:30 AM - 9:30 AM • Dark Horse Coffee Roasters, 4350 Palm Ave., La Mesa, CA 91941
Cost: FREE (Coffee and Pastries included)
RSVP Here
Presenter Stephen Litman advises and consults with Fortune 500 companies, executives, managers and sales professionals in the areas of Peak Performance, leadership, organizational behavior, psychology of achievement and sales. Stephen is a graduate of the George Washington University and before joining Tony Robbins, Stephen was an early member of the real estate firm, Compass, which was just valued at close to $1 billion dollars in just it's third year.
Wake Up YPN Sponsored by Ryan Turner of Sunrun and Michelle Limon with Wallick & Volk

Thank you to our Annual YPN Sponsors, Zoe Khetani with Navy Federal, Ted Przybylek with Ranch Ted, and The Inspectors Company.