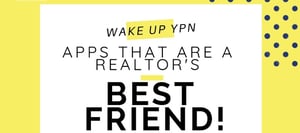 Join the YPN as they tour an 8,400 square foot home and give you insight on all the apps you should be using as a REALTOR®.

Free Pastries and Coffee will be served!
Details:
When? Friday, March 15th from 8:30 - 9:30 AM
Where? 364 Corral Ct., Bonita, 91902
Thank You to the Wake Up YPN Sponsors: Ryan Turner with Sunrun and Michelle Limon with Wallick & Volk and to our Annual YPN Sponsors: Ted Przybylek with RanchoTed, Zoe Khetani with Naval Federal Credit Union and The Inspector's Company.