2020 has certainly been an unusual and turbulent year complete with some major challenges. Life was dramatically upended early on with the pandemic, economic lockdowns, homeschooling, politics and natural disasters. These and more unsettling events in 2020 hit many people hard, leaving them with a sense of chaos, stress and uncertainty.
With that as a backdrop, heading in to 2021 what can real estate professionals expect? Economist Steven Thomas, publisher of "Reports on Housing," a newsletter covering the regional real estate market, recently delivered his 2021 Southern California Housing Market Forecast to PSAR members.
Thomas, with a degree in Quantitative Economics and Decision Sciences from the University of California San Diego, is a California real estate broker with decades of real estate experience. He has been quoted in news stories published by the Orange County Register, Los Angeles Times, San Diego Union-Tribune, The Wall Street Journal, Fortune, USA Today, Bloomberg, ABC, CBS and NBC television, Cox Cable Television, KNX AM-1070 News Radio, KFI AM-640 Radio, blogs and Internet news sites.


Thomas noted how quickly the economy rebounded following the Covid-caused economic shutdowns that began in March 2020. Thomas observed that the 2020 housing market is ending the year in much better shape than anyone expected.
Thomas commented that in 2020, it only took four months before the unemployment rate reached 9 percent month By comparison, the amount of time needed to reach 9 percent unemployment was 19 months during the 1980s oil recession, 30 months during the Great Recession (December 2007 to June 2009) and 108 months during the Great Depression (August 1929 to March 1933).
The U.S. Commerce Department reported the nation's third-quarter domestic product (GNP), a measure of the total goods and services produced in the July-to-September 2020 period, grew at a 33.1 percent annualized rate. That's the fastest growth ever for the U.S. economy and is all the more remarkable as it follows the worst quarter in history when the economy plunged 31.4 percent. The previous GNP quarterly growth record of 16.7 percent was set following World War II in the first quarter of 1950.
Thomas believes that in 2021, the California housing market will continue to rebound from this year's economic shock, thanks to rock-bottom mortgage rates, a rebounding GNP and strong homeownership demand. As a result of these factors, financially eligible buyers will be motivated to enter the market.
Based on November 2020 statistics, Thomas said buyer demand in San Diego County was at its strongest level since 2012.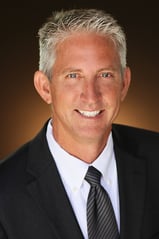 Thomas illustrated buyer demand with this imaginary conversation:
-- Potential buyer: "Hi, I'm looking to buy a house. How's the market?"
-- REALTOR®: "Remember back in May when you were looking for toilet paper? Yeah, just like that."
However, Thomas said that the most likely scenario is that the lingering uncertainty about the economy, a volatile stock market and a shortage of homes for sale will keep the 2021 housing market in check and prevent the overall economy from returning to full strength. That model also assumes no major resurgence of Covid cases next year.
While the beginning of the year might be slow for some REALTORS®, housing market conditions will show a steady improvement throughout 2021. Thomas expects a steady, if not spectacular, rise in home prices and sales.
Thomas believes housing inventory levels and prices will appreciate 4 to 6 percent in 2021. Closed sales in 2021 will be higher by 4 percent to 8 percent, compared with 2020.
He also predicts a slight increase in the number of distressed properties, but not a wave of foreclosures. The 2021 market will herald the return of sellers who have unrealistic expectations and overprice their homes.
According to Thomas, traditional home buying and selling seasons, prevalent in past decades, may be changed forever because of the market effects of Covid-19. The normal Fall cool down occurs as students return to school. However, start-of-school market timelines are no longer applicable with delayed reopening of in-person school attendance. As a result, sellers will continue to receive top dollar for their homes outside the prime selling season in 2021. Homes will continue to sell quickly and buyer demand will not taper-off in the foreseeable future.
Thomas said current expected market time levels in San Diego County are at their lowest since 2013.
He said recent statistics show the median number of days an existing, single-family home remains unsold on the market varies throughout San Diego County: Chula Vista, 12; La Mesa, 17; Lemon Grove, 19; El Cajon, 27; National City, 27; Bonita, 30; Downtown, 132; Coronado, 143. He also said lower-priced homes are selling faster (28 days under $500K), compared to higher priced homes (100 days for $2M-$4M). Existing houses make up about two-thirds of all home sales.
He said available inventory of higher-priced, move-up homes will improve slightly, aided by a growing number of move-up sellers in 2021. Luxury home sales will thrive next year in spring and summer, then slow during the latter third of the year.
Thomas also predicted that monthly interest rates on typical 30-year home loans will average between 2.75 percent and 3.5 percent
Thomas offers a "Reports on Housing" monthly subscription for $15 per month or $150 per year. The regional report tracks regional demand, inventory, distressed homes and other market data. It also shares what buyers, sellers and real estate professionals are experiencing in the trenches. One month free is available upon sign-up.

Steven Thomas can be followed on YouTube, visit www.Youtube.com/ReportsOnHousing
Facebook at @reportsOnHousing.
For more information, visit www.reportsonhousing.com.