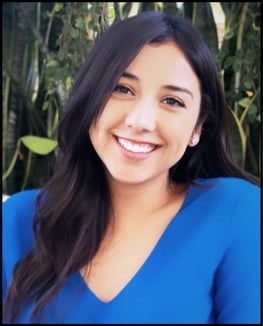 Meet Andrea Martino, who was recently elected to a two-year term (2021-2022) on the PSAR board of directors as an affiliate director.
Andrea, a native of Tijuana, moved to San Diego at age 13. "At first, I struggled as an English language learner in academics," said Andrea. "I was an underdog among my peers. But, the experience taught me to not be afraid to be challenged out of my comfort zone and overcome my insecurities."
Andrea excelled as a student at Otay Ranch High School. At age 16, she was accepted to participate in an internship at The San Diego Union-Tribune.
The newspaper's annual summer journalism program offers the opportunity for high school students to learn about journalism. The students, paired with mentors in the Union Tribune newsroom, write stories, take photographs and create videos. The program focuses on reporting and writing, with special attention paid to critical thinking, objectivity, accuracy, fairness, interviewing, research and media literacy. Participating students are considered for college scholarship funds. Andrea was honored as the top student and received a college scholarship.
"I remember going through my English-Spanish dictionary and having no idea about what my mentor was talking about, what's a district attorney, what is extradition," said Andrea. "But, the internship turned into a life-changing event. Again, I was challenged out of my comfort zone to learn a lot in a short amount of time."
After graduating from high school in 2010, Andrea attended San Diego State University and studied psychology and counseling. She got a job at South Bay Community Services (SBCS), a nonprofit that has been the beneficiary of proceeds from several PSAR charity events, including the REALTOR® Games and Zombie 5K Run-Walk.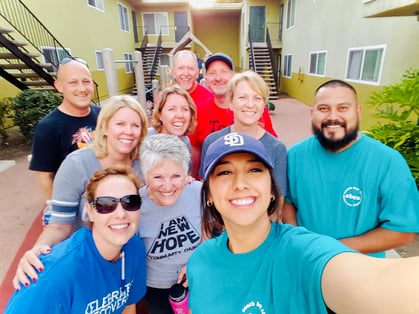 Based in Chula Vista, SBCS provides holistic comprehensive support for children, youth and families in crisis to help them heal and create self-sufficient lives. SBCS supports local residents with housing assistance, counseling, life skills and job readiness training. At SBCS, Andrea worked on academic support programs and offered services to youth who were homeless or involved in the juvenile justice system. She was also involved with marketing, fundraising, and community relations at SBCS.
"I became acquainted with PSAR thanks to their support of South Bay Community Services," said Andrea. "PSAR's support meant so much to us at the time. This is a big reason why it was important for me to give back to the Association as soon as I joined the real estate industry."
Since 2018, Andrea has worked for New Venture Escrow as a sales executive. "I love my job because it gives me an opportunity to build new partnerships and friendships," she said. "I took a leap of faith by switching career paths but I'm a firm believer that great things happen outside our comfort zone."
Shortly after starting her real estate career, Andrea was invited to join the board of directors of the National Association of Hispanic Real Estate Professionals, La Jolla Chapter.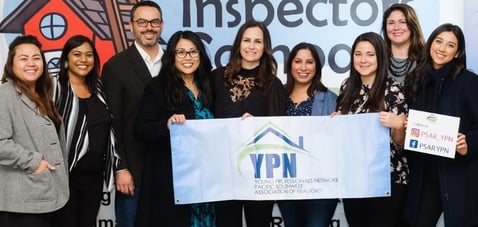 She also joined PSAR and volunteered on the Charity Committee and the Young Professionals Network (YPN) group. Last year, Andrea oversaw YPN's "Saddle-up and Hold'em," a fundraiser and after-work mixer that was held at the Seven Mile Casino in Chula Vista. Event proceeds benefited Saddles in Service, a Descanso-based equestrian nonprofit that promotes wellness and healing from stress and depression for active-duty and retired military and first responders.
"It was a lot of fun and my first opportunity to plan an event," said Andrea. "I was so honored and privileged to take the lead and help PSAR with a successful event."
Then, a friend encouraged her to run for the open seat on the board as an affiliate member.
"I decided to go for it because I'm passionate about doing new things and helping my real estate community. So, now I'm taking another leap of faith to serve on the board," said Andrea. "I look forward to building relationships between affiliates and REALTORS®. I'm super-stoked about it and very grateful and honored for the opportunity to serve."
In her spare time, Andrea likes to volunteer and facilitate opportunities for community service. She also hosts weekend trips to Tijuana and Mexico's wine country. "I'm a foodie at heart, and really enjoy showcasing Baja's hidden gems as a tour guide with my friends," she said.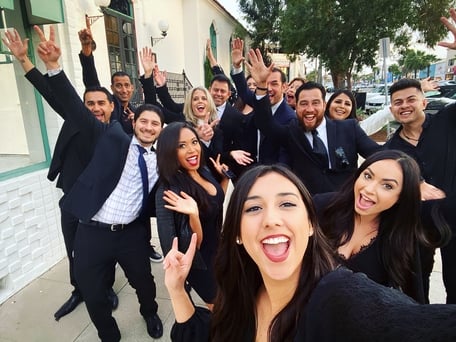 _______________________________
PSAR's Mission is to empower Realtors to flourish while being accountable to each other our clients and our community.
Since 1928, the Pacific Southwest Association of REALTORS® has played a significant role in shaping the history, growth and development of the Real Estate industry in San Diego County.