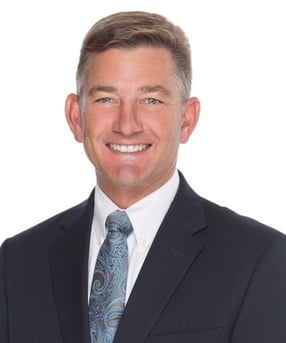 On January 27, the EastLake Educational Foundation (EEF) presented John Carroll with the Ostrem Award, which is named after the "Father of EastLake" Bill Ostrem, whose leadership and generosity left an indelible mark on the EastLake Community.
John's roots are in Chula Vista. He attended Hilltop High School in the '80s. In fact, it was there that he met his future wife Susan. They moved to EastLake in 2002 where they raised their twins, JJ and Katie. Later they started Fidelity Title Company. John and Susan will celebrate their 29th year of marriage this May.
John was selected for the Ostrem Award because of his generosity and leadership in the community. He invested considerable time, talent, and treasure helping schools his kids attended, including Olympic View Elementary, EastLake Middle School, and EastLake High School. It is during these years that John expanded his commitment to helping all the area public schools by joining the leadership of the Eastlake Educational Foundation. His generous commitment is still felt today.
"John's efforts have supported the dreams of countless children and have buoyed the ability of local public schools to educate kids for the 21st-century technology-driven world," said Janet Francis, Executive Director at the EastLake Educational Foundation.
John thanked the EEF and stated he was grateful to receive the OSTREM AWARD. He reflected on a quote from his late friend Corky McMillian, "Treat people with respect, always do the right thing, and good things will follow."
John's long-standing commitment to the EEF Board ensured that events and activities were successful year-after-year—events like Taste of EastLake, the Stan Canaris Golf Tournament, and EastLake Cycle & Run. These events culminated in successful fundraising efforts that made it possible for EEF to provide substantial grants annually to EastLake's public schools. These grants commonly totaled $120,000+ each year which allowed schools to fund technology, educational software, scholarships, and professional development.
Fellow board member Barbara Legg shared: "John's can-do attitude and warm personality always made everyone feel they were fortunate to be involved in the mission, and his extensive list of contacts ensured that no matter what problem arose, he could get it fixed."
Long-time friend Michael Minjares shared: "John has epitomized what the OSTREM AWARD means. He has modeled community leadership and generosity even during a difficult personal time in his life. He has inspired me with his courage and character."
Others in attendance at the virtual award presentation shared their thoughts and reflections about John's commitment to the community. Stan Canaris, Emeritus EEF Board Member, reflected on the bike shop in Bonita that John's parents owned, and how the whole family worked together to make it a success. Canaris highlighted how John's strong character is like his father. Stan went on to say: "John is a role model for his family, as well as his extended family—the EastLake Community.
Susan Mahler recalled how John simply shows up for people in need. She stated: "We are so fortunate that John Carroll is a member of our community. John is an extraordinary role model and his boundless love and care for others is a blessing to all he touches."
The award was presented to John via Zoom. The presentation can be viewed at https://vimeo.com/eefkids.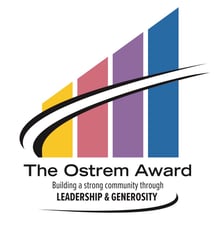 THE EASTLAKE EDUCATIONAL FOUNDATION's MISSION IS A FOUNDATION FOR PUBLIC SCHOOLS
In collaboration with the community, the EastLake Educational Foundation raises funds to provide educational resources for programs in EastLake public schools, ensuring students can succeed in a technology-driven world. EEF granted permission to share this message.