A contingent of PSAR members recently gathered in a Zoom meeting for the purpose of gleaning a look into the future. It was provided via the "2021 Housing Market Outlook," a presentation from Oscar Wei of the California Association of REALTORS® (C.A.R.).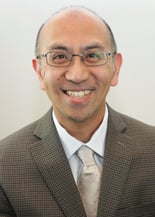 Wei is the Senior Economist and the Director of Research for C.A.R. In his capacity, he analyzes housing market conditions, consumer behavior, and public policy issues, using transactional data and survey research studies conducted by C.A.R. He has managerial responsibility for data mining and analyzing housing market statistics that are released to the public on a periodic basis.
Wei informed PSAR members they should expect the recovering economy to worsen before recovering and the pandemic will rage on during the recovery period. Wei said housing demand will remain robust as mortgage rates stay near record lows.
In 2021, Wei concludes that the tight housing supply will continue to impact the market and prices will rise in the first half of the year. He expects the rate of price increases will slow in the second half of the year.
Wei observed that the housing market is weathering the economic downturn better than it did during the Great Recession that began thirteen years ago. He stated this is so because most buyers who have purchased in recent years are more invested in their purchase and have stronger financial underpinnings than homebuyers who purchased prior to the housing market collapsed of 2007.
The year 2020 saw a ten-year high in the share of first-time buyers. Record-low interest rates have been fueling the market and many first-time buyers took advantage of cheaper costs of borrowing during this year's home buying season.
Wei state that during the 2020 summer, two of five homes sold were to first-home buyers. He opined that this spike may have been due to fewer homeowners (i.e. repeat buyers) willing to sell and move during the pandemic.
This trend will likely taper off in 2021, as the momentum of first-time buyer demand will lessen as tight supply continues to drive up home prices.
Wei described what the COVID-19 "new normal" in American looks like.
-- Owning a home has become more valued. A home is now more than just a livable shelter; it is a place in which to work due to the accommodations required by Covid guidelines. Those who work from home may need a bigger house if home office space is needed.
-- Remote working also means changing the "where" for homebuying. According to Zillow and the Harris Poll, three-quarters of those who work from home because of the coronavirus say they want to continue to work at home after Covid restrictions are lifted. Two-thirds say they would consider moving to a different house if given that option. Half of remote workers polled stated if they could continue to work at home, they would purchase homes farther from their company office, which would open up the secondary city real estate market
-- Retail and office spaces could help increase housing supply, states Wei, who cited Loopnet, UBS and Global Analytics. Due to the Covid impact, the U.S. retail industry appears to stand to lose 11 percent to 17 percent of its total store count by 2025. In the next five years, 100,000 retail stores will close nationwide, and the number of closed stores could reach 150,000. Within two years, 30 percent of the employee populace will work from home multiple days per week. Office space demand may decline as a result. Vacant retail and office space could be converted into residential units, helping to alleviate the shortage of available housing.
Wei;s outlook for the 2021 California housing market is as follows: Single-family home resales will total 425,500 units, a year-over-year increase of 3.3 percent; the median price of a single-family home in California will reach $688,400, an increase of 4.4 percent from 2020; a 30-year fixed-rate mortgage will average 3.1 percent; the housing affordability index will be 31 percent. This index measures the percentage of home buyers who can afford to pay the $688,400 average price for an existing, median-priced, single-family home in the state.
Lower mortgage payments and stronger household finances will mean fewer defaults in 2021. Compared to those who purchased before the Great Recession, homebuyers in recent years have higher down-payments, fewer risky loans, lower borrowing costs and higher household income.
California's unemployment rate will remain around 9 percent throughout 2021, and the population will grow from 40.1 million in 2020 to 40.3 million in 2021, a increase of 0.4 percent. The nationwide unemployment rate will be 7.1 percent in 2021, compared to 8.8 percent in 2020. Real Disposable Income will decrease by 3.5 percent in 2021, compared to a 6.3 percent increase in 2020.
Wei also commented on San Diego County market activity in 2020:
-- Most cities saw an increase in the number of home sales.
-- Homes in all local cities, except Coronado, sold above asking price in December 2020, which was not the case in December 2019.
-- Record low interest rates and tight supply pushed up local home prices.
-- Nearly all cities experienced at least double-digit gains in median home prices.
-- Supply in 2020 continued to worsen in San Diego.
Wei clarified that C.A.R.'s 2021 housing forecast is based on several key operating assumptions, including: COVID-19 vaccines will be readily available during the first half of the year, dampening a COVID surge; Gross Domestic Product (GDP) will grow at a rate of 4.2 percent in 2021 (in comparison, GDP decreased an estimated 3.6 percent in 2020, compared to 2019); household income will grow by 3.3 percent in 2021; interest rates will average 3.1 percent in 2021; Housing inventory levels will remain unchanged from 2020; Foreclosures will comprise only 8 percent of sales.
Wei also contributes frequently to C.A.R.'s market analysis articles, Housing Matters Podcast and Housing Perspective. He has written about housing supply, distressed sales, housing tax policy, housing affordability, and many other topics relevant to the real estate industry.