Why you may see 'SD' at the end of listing IDs and what you need to do

Learn how to properly identify SDMLS listings below
You may start noticing that certain listing IDs in your MLS have a new suffix: 'SD.' For example: 2200000582SD.
On 1/1/2022, San Diego MLS changed its listing ID conventions. This change meant that some new SDMLS listings now use duplicate IDs. The new listing ID numbers are the same as IDs of older listings from our data share partners. Using the same listing ID for multiple listings causes data collisions in the MLS and confusion for real estate professionals who want to find specific listings.
To avoid these issues, CRMLS updated IDs for the listings. These listings and all SDMLS listings will appear with the letters 'SD' at the end of their ID numbers.
This change will impact your MLS ID searches in all MLS platforms. See below:
If you are using Power Search…

Searching for a 2022 SDMLS listing ID without the 'SD' suffix in Power Search will return all listings that begin with that listing ID, including the SDMLS listing and an older listing ID from a data share partner. The listing ending in 'SD' is an SDMLS listing from 2022.
If you are using Quick Search…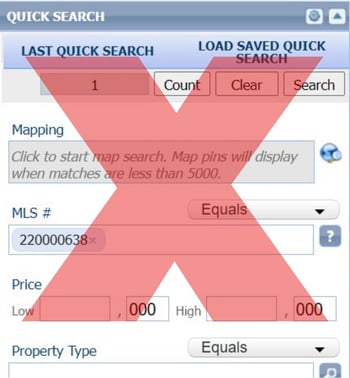 If you don't include the 'SD' suffix in Quick Search, Paragon will only return the listing that exactly matches the number you enter. To ensure you find the right listing, make sure you include the 'SD' ending.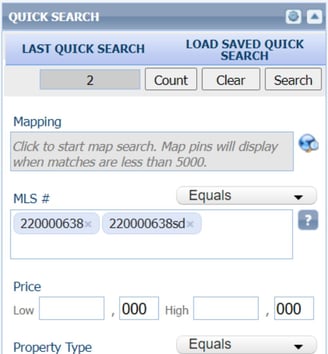 Doesn't show the newer listing Now shows both but must add suffix 'sd'
On third-party sites…
Depending on the site, you and your clients may see either the listing ID ending in 'SD' or the listing ID without 'SD.' When you're unsure which ID the site will use, it's best to reference other details for the listing, as its Active date or address.