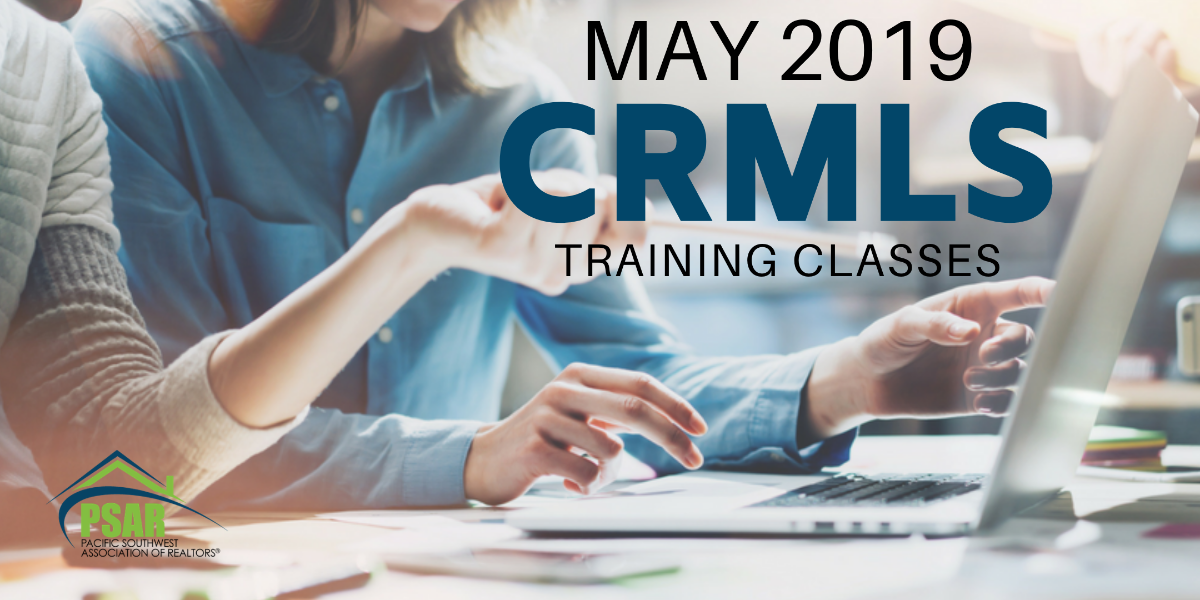 Mark your calendar and plan to attend a CRMLS training class offered at one of PSAR's three service center locations. Click any link below & sign-up today!
Manage Listings in Paragon | 10 AM - 12 PM
Learn to enter/maintain listings quicker, better, and faster using CRS Tax Autofill, the importance of adding Photos and Advertising Remarks, Reverse Prospecting; see searches where your listed property appeared, how to quickly add your properties to a Tour (caravan), or Open House, and a review of CRMLS Rules and Regulations.
CLOUD SUITE AGENT TRAINING | 1 PM - 3 PM
Learn how to master Cloud CMA, an online comparative market analysis report generator, Cloud MLX, a streamlined MLS front-end that prioritizes search and communication, and Cloud Streams, a listing alert and client collaboration tool.