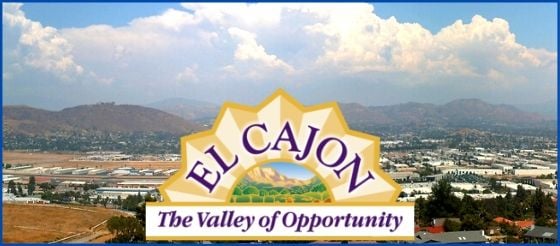 El Cajon Mayor Bill Wells, Councilmember Steve Goble and Councilmember Phil Oriz, thank you for listening to the concerns of PSAR and El Cajon residents.
Following testimony by PSAR members, the El Cajon City Council recently voted "no" on a proposal to add sewer charges to homeowners' property tax bills.
PSAR testified that adding sewer charges to property taxes would have had a far-reaching negative impact for homebuyers and for the city of El Cajon. If approved, it would have meant that future homebuyers would need more money to qualify for a mortgage. It also would have resulted in a loss of buying power for homebuyers. Adding the charges would lower housing values and reduce equity, since a higher property tax bill will shrink a homebuyer's available pot of money needed to purchase a home.
Fortunately, three members of the El Cajon City Council, including Mayor Bill Wells and council members Steve Goble and Phil Ortiz, agreed with PSAR and voted to protect homeowner interests by not placing property sewer charges on the San Diego County property tax roll.
"Our members are gratified at the city council's decision," said Rich D'Ascoli, CEO, PSAR. "We look forward to sitting down, rolling-up our sleeves and helping El Cajon develop a mutual, long-term solution that will not adversely affect homebuyers and home sales. We're ready to work with the city to find a better solution. Adding sewer charges to property taxes would have reduced the buying power of homebuyers. We have a number of better ideas that will not hurt homebuyers."
This is not the first time the El Cajon City Council has attempted this. In July 2013, a proposal to add sewer charges to property tax bills was flushed down the proverbial toilet. In El Cajon, the city maintains nearly 200 miles of underground pipeline, the majority of it construction before 1965. Many lines date back to the 1920s.