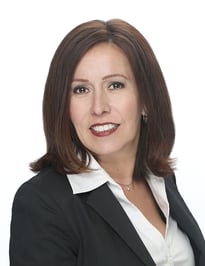 The PSAR family extends its deepest sympathies to the family and close personal friends of Isela Robles-Puentes who passed on Nov. 5. She was 50 years old at the time of her passing..
A PSAR member since 1994, Isela worked in real estate for more than 30 years and served many clients as a realtor for more than 25 years. She started working in a real estate office as an assistant while attending high school. She was affiliated with a number of brokerages throughout her real estate career and assisted many people with their property transactions. Many of her clients considered Isela a favorite member of their family.
With her entrepreneurial drive, she wore many business hats with a spirit that made her shine. In addition to working in real estate, over the past 15 years she owned and operated Caffe Tazza, a coffee house, deli and wine bar located in the Terra Nova Plaza retail center. Caffe Tazza has been a favorite venue for many PSAR networking and socializing events, including Young Professional Network (YPN) gatherings. She also fournd the time to become a business partner in a linen rental service company.
Isela (pronounced E-sell-AH) was a Chula Vista native. She attended Robert E. Lee Elementary School in Paradise Hills (the school is now called Lee Elementary), Chula Vista Middle School, Chula Vista High School and and graduated from San Diego State University.
She was a beloved member of the Chula Vista community. Her family described Isela as an amazing mother and wife, a wonderful and loving daughter, a caring and giving sister and inspiring aunt. She was strong, smart, passionate, courageous and generous. She had a beautiful smile and a charming, inspirational, spirit . She went the extra mile in helping many people in their professional and private lives. Her laughter and vivacious personality were infectious.
Isela is survived by husband Caesar Puentes (they shared 18 years together) and a daughter Alexandra, 13, who is known as "Ali", her parents, Arturo and Rosa Robles, and two older sisters, Diana and Myrna. She is also missed by her five nephews and one niece.
A celebration of life mass was held Wednesday morning, Nov. 15th, at St. Pius X Catholic Church, followed by her interment at Glenn Abbey Memorial Park and Mortuary in Bonita. Cards and notes may be mailed to Caffe Tazza, 374 East "H" St., Chula Vista, CA., 91910.