After 13 years of serving PSAR members as a loyal and dedicated PSAR employee, Joyce Evans is retiring. Her final day is Friday, January 29. She started her career with PSAR on January 7, 2008.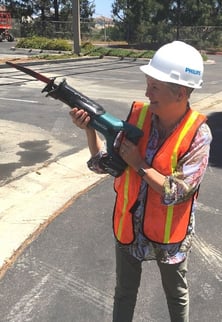 Over course of her career with PSAR, Joyce has served in a number of capacities, including communications coordinator marketing manager (which included graphic design, marketing, advertising) member services (onboarding new and transferred members, resolving a range of member issues), new member orientation coordinator, and retail sales. When PSAR published a bimonthly magazine, Joyce was the designer.
Outside of the real estate industry, Joyce, who has lived in San Diego since 1982, has brought her considerable skills and work ethic to bear in a number of different industries, including academic, landscaping, printing, building maintenance, and coal-powered energy. In all instances, she held marketing and graphic design positions. Joyce has a bachelor's degree in art from California State University Northridge. A notable achievement of hers occurred when she was on the design team of McQuiston & Partners, that created 13 coffee table books that were published between 1989 and 1993 and resulted in Joyce being the recipient of several design awards.)
During the past two of years at PSAR, Joyce has served as the PSAR education manager, overseeing scheduling and organizing training classes and a variety of seminars, both on site and virtual.
Before she departs, all PSAR members are invited to send Joyce an email with their thoughts to joyce@psar.org, or mail a card to 880 Canarios Ct., Chula Vista, CA 91910.
Joyce and Rich D'Ascoli, PSAR CEO, recently spent some time together discussing the highlights of her illustrious career at PSAR. The recording is available on Facebook, where well-wishers comments also can be posted.
_________________________________________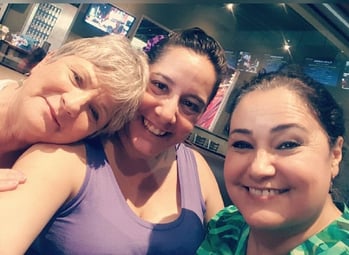 Rich: We are really going to miss you, Joyce. You're known as one of the most beloved and kind and respected members of the staff. You reflect the essence of our association, our staff's willingness to go the extra mile to help our members, and empathy for any problems a member may be facing. You really are able to feel their pain.
Joyce: Thank you, Rich. You get the credit for forming an excellent group of employees who really work well together as a team. I will miss the camaraderie, the way we encourage each other and the friendships and relationships with members. Every PSAR employee works extremely hard. I'm not kidding when I say it can be a tough job on some days and it's not easy to display a good disposition. We all wear a lot of different hats. But, I thank the Lord Jesus Christ for teaching me that everybody needs to be loved and no one is less of a person than anybody else. I will miss some of our members dropping by the office simply to give hugs to the staff. Our members are some of the greatest people on this planet.
_________________________________________
Rich: Why did you decide to retire?
Joyce: Well, I believe it's a good time to move on to other things. The timing is right. My husband Gordon and I plan to do some camping and visiting friends over the next couple of months. I'm hoping to get the vaccine before I leave. However, I'm not really retiring. I'm hoping to take my real estate sales license exam next month and begin a new line of work as a REALTOR®. It's sorta funny that here I am, at 69 years of age, ready to start something new. Hey, after I get my license and sign-up with PSAR, I will know how to complete the paperwork.
_________________________________________
Rich: What are some memories of your time at PSAR? I always appreciated your efforts to speak Spanish with our Spanish-speaking members. We always joked together that you reminded me of my annoying sister.
Joyce: And you, Rich, reminded me of "mi hermanito es irritante." Thankfully, I took Spanish in high school and college. But, seriously, I enjoyed brainstorming with you about marketing strategies. Also, when PSAR was down to only three employees during the recessionary years in 2008 and 2009, you hosted after-work tailgating in the parking just to talk, tell jokes and encourage each other during those tough times. And, I will always be grateful, Rich, for how you emphasized to the staff to learn and use the latest technology to improve our service to our members. You were patient with the learning curve and never afraid for us to try new things. I appreciated the opportunity to be on the cutting edge of technology. So, when COVID and the lockdowns hit us, we hardly missed a beat with continuous remote service to our members during probably one of the toughest years ever for the real estate profession. Fortunately, there are many technology tools that REALTORS® can use to make their jobs easier. I have many good memories of my time at PSAR.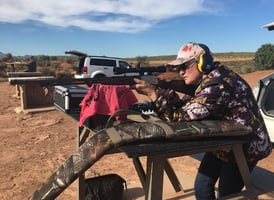 ____________________
Rich: So, what are we going to say when people call PSAR and ask for you? Some of our 3,500 members only want to talk to you. I'm just joking, but can I give them your home phone number?
Joyce: Instead, just tell them to send me an email and then I'll call them back in a couple of months.