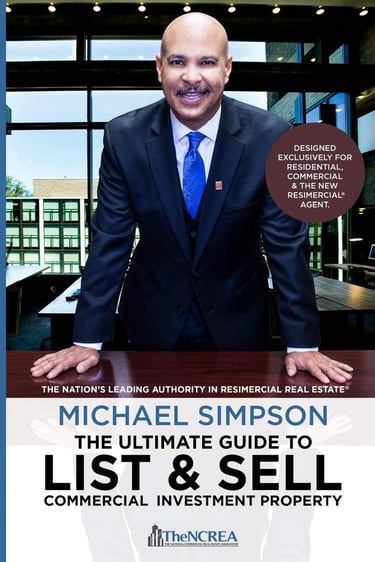 Are you prepared to have the conversation with an investor that leads to a lucrative deal?

During this 1-day Introductory Course you will learn:
How to Reach Sellers with Massive portfolios without having a single listing
How investors make buying decisions
How to qualify prospects in 3 minutes or less
The 4 most effective systems to get clients
How to calculate GRM, CAP, ROI, ROE, Expenses, and Vacancy factors
And much more! In addition, you will earn 7 CEU credits and the opportunity to hear from Founder/Senior Instructor Michael Simpson.

If you met a commercial investor today and would not know what to say, this course will teach you how to win their business!
Event Details: Monday, April 15th, 2019
Time: 9 AM - 5 PM | PSAR South Service Center
880 Canarios Ct. Chula Vista, 91910
Cost: $64.97 for Members and Non-Members
REGISTER HERE
Space is limited.