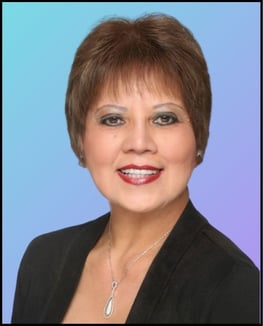 Meet Merrie Espina, who was recently elected to a two-year term (2021-2022) on the PSAR Board of Directors.
Merrie grew up in the Philippines, traveled to London to study nursing and then moved to the United States with her first husband who was serving in the military at the time. The couple then lived abroad in Guam, Greece, London and Italy and Merrie worked both as a nurse and in banking during this time. They returned to the U.S. in the early 1990s living in Norfolk, Virginia and Long Beach, California, before relocating to San Diego.
While the family was stationed in Naples, Italy, Merrie had the experience of kissing the hand of Pope John II, who was the second longest-serving pope in modern history (from October 1978, until his death on April 2, 2005, at age 84).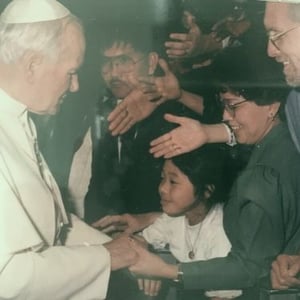 "It was my daughter's first communion and she was in the second grade. All the children were invited to go to the Vatican," said Merrie. "The pope put his hand on each child's head. When he walked down the line, I reached for his hand and he let me kiss it. It was a lifetime experience."
In San Diego, Merrie worked for Navy Federal Credit Union and organized a trip for 20 bank employees to travel to Los Angeles to watch "The Price is Right" daytime TV game show.
"It was so much fun, especially when the announcer called my name. You don't even realize that you're on TV," said Merrie. "I missed a car and a trip by one spot on the big wheel. Instead, I won seven mountain bikes. One of our bank employees won $10,000, but I got to hug and kiss Bob Barker."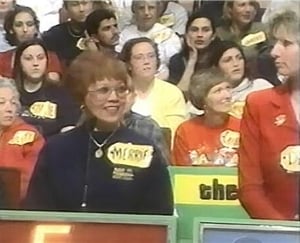 Merrie worked for 21 years in banking as a loan counselor, manager and marketing director. She then launched a career in real estate, beginning with a job with Century 21 Award. She moved to Realty Edge, followed by Ad Valorem. In 1997, she earned her real estate sales license and joined PSAR. By 1998 Merrie had formed her own brokerage firm, which she later sold during the 2007 recession.
"When I opened my own office, I set-up a crib for my granddaughter in our real estate office where she grew up while I worked. She's now 19 years old" said Merrie. "I love my family, my two children, 6 grandchildren and my 84-year-old mom who lives with me. And, I love my PSAR real estate family."
"I've always been a volunteer. As a military spouse, I volunteered as an ombudsman. At church, I volunteered for a prom for special needs kids. For PSAR, I have volunteered annually on several committees, including Education, Grievance, Government Affairs, Global Council and Charity."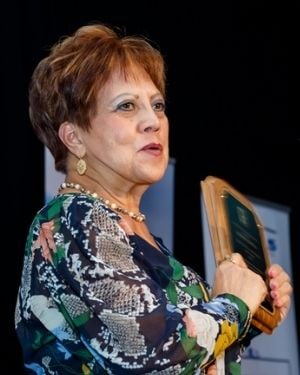 This is not Merrie's first time serving on the PSAR board. She was a board member from 2016 and 2017. She also served as a C.A.R. director (2018).
Merrie has earned a Master of Real Estate degree from REALTOR® University, a program endorsed by the National Association of REALTORS® (NAR). She also has a bachelor's degree in management and business from the University of Laverne.
She has been honored with the 2019 PSAR REALTOR® of the Year award. Her former real estate office was named Business of the Year by the San Diego Filipino American Chamber of Commerce.
"I love real estate, I value my clients' trust, loyalty and support," said Merrie. "I treat and take care of them like family. I believe in helping others, listening and sharing my ideas to be part of the solution. When I go to bed, I ask myself: What good things did I do today to make a difference?"
______________________________
PSAR's Mission is to empower Realtors to flourish while being accountable to each other our clients and our community.
Since 1928, the Pacific Southwest Association of REALTORS® has played a significant role in shaping the history, growth and development of the Real Estate industry in San Diego County.