Make a Great First Impression with your CMA
First impressions are everything. When your prospective clients give you the opportunity to wow them with how hard you will work to sell their home – don't let the opportunity pass you by! It's your chance to make it happen and win the listing. Having the very best in real estate comparative market analysis (CMA) software will ensure that you have everything your client needs all in one simple, effective, and beautiful presentation.
How Can You Make a Good Impression with a Cloud CMA Presentation?
Cloud CMA presentations make it easy for you to look awesome. In just minutes, you can have a client-ready report in hand and win that listing on the spot! So, how can you expect to impress your clients with a Cloud CMA presentation?
One of the first questions your client may have is, "What is a CMA?" followed by questions pertaining to the data and what it's supposed to convey. Each CMA created with our software begins with an explanation of the contents and the purpose of the information. This will help solidify your position as an authority on local real estate trends and prices, as well as build a trusted and secure relationship with the client.
In addition to this valuable introduction, you will be able to provide your clients with report pages covering the following information:
Your photo and contact information will be displayed so each client knows that you are the real estate professional who has provided them with the very best information.
QR code allows clients to download the entire PDF report on their smartphone or tablet.
Explanation of short sales and foreclosures and how they affect sale prices in your client's neighborhood.
Information on what goes into calculating the value of a home.
Map of the comparable listings in the client's area.
List of comparable properties in the client's area with listing status and price.
Listing information and photos for all properties in the report used for comparison.
Property analysis for active, expired, canceled and sold listings.
The suggested listing price for the client's listing.
Commission breakdown.
Additional information on why your client needs a real estate agent, strategic pricing and timing, and why first impressions with their property are important.
Customization and Mobile Access
You can customize your report in any way you like to communicate this information to your prospective clients. Choose your colors, fonts, page layout, and even create your own custom pages.
You can also create and send reports instantly. Just send an email from your computer, tablet, or smartphone and let us do the work!
Presentations can be shared via email, Twitter or Facebook, and work on all popular mobile devices, including the iPad®.
MLS Connection
Above all, Cloud CMA makes it easy to generate beautiful client reports by connecting directly with Paragon or Matrix. Cloud CMA pulls data directly from your MLS as well as top websites to create a winning real estate CMA with current listing information. Cloud CMA eliminates the guesswork for you, saves you time, and makes you look awesome.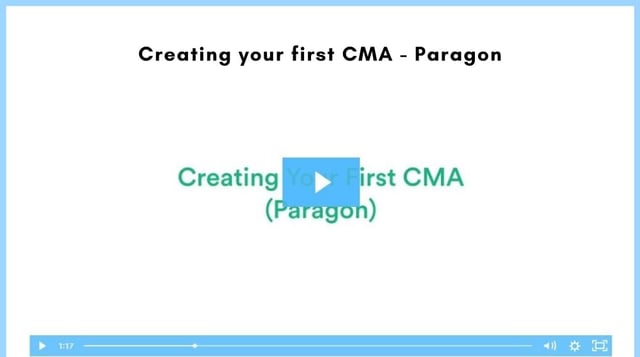 PSAR Members access Cloud CMA along with many other tools from the login screen in Paragon or Matrix.
Don't belong wot PSAR or CRMLS? CloudCMA is available for $45/month.