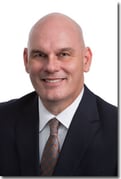 On Friday, April 3rd, Doug McCauley, was appointed by Governor Gavin Newsom as Commissioner of the California Department of Real Estate.

Doug has served as chief deputy director of the California Department of Housing and Community Development since 2018, and has served as acting director of the Department since 2019. He was executive officer at the California Architects Board from 2001 to 2018. Doug earned a Master of Public Administration degree from Golden Gate University.

According to the DRE, this transition is expected to occur in early May.