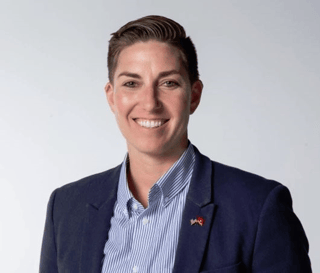 Starting this week, active registered voters in the Fourth Supervisorial District are receiving a ballot in the mail to vote in the special primary election to fill the vacant seat on the County Board of Supervisors. PSAR received requests to review the candidates in the race to fill this seat, so the Government Affairs Committee interviewed each of the candidates about issues that impact REALTORS® and their businesses.
PSAR extends its thanks to each of the candidates for taking the time to discuss our issues with the committee. Janessa Goldbeck demonstrated an exceptional knowledge and understanding of the issues facing our industry, as well as a pathway to addressing those issues. For these reasons, PSAR's Government Affairs Committee and Board of Directors voted to endorse Janessa Goldbeck for County Supervisor for District 4. Committee members lauded her thoughtful pro real estate responses: "We found Janessa to be current on rental issues, affordable housing shortages and homelessness. She expressed not only concern, but offered ideas addressing these issues, which are at the forefront of our industry's priorities."
PSAR is a non-partisan organization. PSAR Members and their clients run the gamut of the political spectrum. As REALTORS®, we unite to protect private property rights and promote homeownership. Our committee and leadership are driven by these goals.
Click here for additional information on the special primary election.