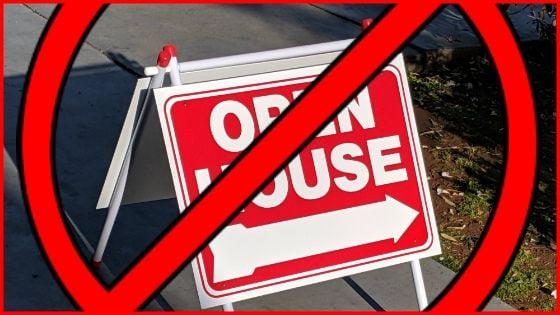 Imperial Beach Code Enforcement is reminding San Diego County Realtors who are placing signs in the public right of way is against state law in all municipalities that don't have an exception. California PENAL CODE SECTION 556-556.4 states:
It is a misdemeanor for any person to place or maintain, or cause to be placed or maintained without lawful permission upon any property of the State, or of a city or of a county, any sign, picture, transparency, advertisement, or mechanical device which is used for the purpose of advertising or which advertises or brings to notice any person, article of merchandise, business or profession, or anything that is to be or has been sold, bartered, or given away.
The public right of way is "Real property or an interest in real property offered to and accepted by the City for public use." Sidewalks are part of the public right-of-way. While a couple of cities have limited specific exceptions to this rule, these exceptions usually involve city permits and payment. Agents who place signs on sidewalks are likely violating state and local laws.
Imperial Beach will be fining agents $100 per sign when they place these signs on sidewalks.
Here is a link to a letter from the IB Assistant Fire Marshal who is in charge of this.