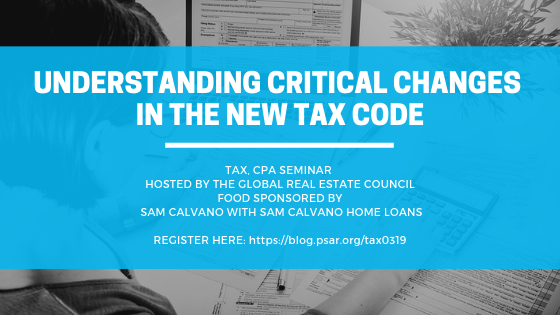 PSAR's Global Real Estate Council will be hosting a seminar reviewing the changes to the tax code covering How 2019 Changes will affect 2020 Taxes, Changes to the Standard Deduction, Tax-deferred exchanges, Phaseout of Child Tax Credit, Prop 60 and 90, and more.
This seminar will be instructed by Marizel Secuya-De Castro, CMA, CPA and Jordan Z. Marks, Esq, Assessor/Recorder/County Clerk.
It will be held on Tuesday, March 26th from 10:15 AM - 11:30 AM at our Central Service Center located at 4340 Genesee Ave. #203, San Diego, 92117.