PSAR is Open! We invite you to join us for lunch at one of our
THREE Office Locations!

Monday, June 28th at 12:00pm - 1:30pm
Central Office - 4340 Genesee Ave. #203, San Diego, CA 92117
South Office - 880 Canarios Ct. #100 Chula Vista, CA 91910
East Office - 1150 Broadway El Cajon, CA 92021
Can't Make it one of our offices? Join us on zoom
Please RSVP
We would like to Celebrate Our Members #MemberDriven.
Hear from C.A.R. President-Elect Otto Catrina
Network
Learn about the PSAR's Financial Health
Receive an update on that is going on as the state opens for business!
Meet your local Board of Directors Members
Learn about Committees
Can't make it to the office? Log in on Zoom for updates by board members.
Join PSAR's Board of Directors and Executive Committee members. Members from both will be at the three offices.
Thank you to our Lunch Sponsors:
Lauren Lopez / Peter Mendiola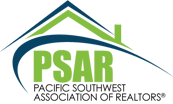 PSAR is a 501(c)6 nonprofit organization.
Our Mission is to Empower our Members. Tel: (619) 421-7811