What a Deal! DRE-Approved 10 CE Credits At NO COST!
EFFICIENT, HEALTHY, CLEAN-ENERGY HOMES


Can you answer the questions your clients ask about energy-efficient homes? 80% of Millennials, now the largest % of buyers, list their priorities in home features as "Healthy and Efficient with Solar."
March 27th, Monday
10:00 a.m. - 11:00 a.m.
via Zoom
Download the flyer here


Increase your expertise in the technology and valuation of clean-energy homes.
DRE-approved 10 hours of Continuing Education - AT NO COST!
This one-hour class will spotlight the upcoming 3-Course Spring Series. Take advantage of the upcoming free 3-course series on EFFICIENT, HEALTHY, CLEAN-ENERGY HOMES.
3 Hot Topics – CA Homeowners

Inflation Reduction Act: Lottsa $

Solar: NEM 3.0 April changes everything

Healthy homes: Gas appliances



About the instructor: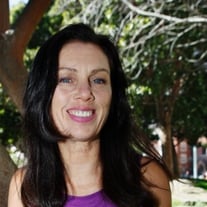 Debra Little is a home performance and valuation specialist with field experience in both appraising and energy efficiency. Since building her own home in 2007, her work has focused on high efficiency, low emissions, and related health benefits. Debra develops and presents courses for real estate professionals on the technology, valuation, and market representation, of high-performance assets and solar (public utilities, professional associations, and conferences).
Certifications: CA Certified Appraiser, Building Performance Institute; Building Analyst, Build It Green; Green Point Rater.
For first-time registration with SDG&E, you'll be asked to create an account.
Then simply reuse the link.


Class 1: April 20th, 9:00 a.m. - 12:00 p.m.
Solar PV: Technology and Valuation


Class 2: April 27th - 9:00 a.m. - 12:00 p.m.
Carbon Free Homes: Features, Benefits, Valuation


Class 3: May 4th - 9:00 a.m. - 12:00 p.m.
Clean Energy Homes; How Realtors earn stellar referrals while boosting profits
______________________________________


______________________________________
PSAR's mission is to empower real estate professionals.
Since 1928, the Pacific Southwest Association of REALTORS® has played a significant role in shaping the history, growth & development of the Real Estate industry in San Diego County.