The PSAR Government Affairs Committee invites you to an address by DA Summer Stephan in which she will detail recent trends in Real Estate fraud in San Diego County. This is a unique opportunity to gain knowledge to help you and your clients avoid falling victim to fraud.
In today's real estate marketplace, awareness is key to protecting both professionals and their clients from the threat of fraud. Be a step ahead of real estate fraud and help ensure a safer, more secure real estate environment for all. Featured speakers are Summer Stephan, San Diego County District Attorney, and Victor Barr, Assistant Chief of Economic Crimes. They will share their singular expertise and unique insights.
Join us in the fight against real estate fraud and be part of the solution!
Friday | October 20th, 2023
2:00 P.M. to 3:30 P.M
Live in the South County Office
880 Canarios Ct., #100 Chula Vista, CA 91910

REAL ESTATE FRAUD AS IT RELATES TO:
Local Real Estate fraud schemes - uncovering Real Estate scams in San Diego

Recognizing red flags - know how to identify keys to suspected fraudulent activity

From complaint to prosecution - the full legal process of fraud cases

Proactive protection - best practices for Real Estate professionals and consumers

Assisting authorities - what can you do to protect consumers and assist the DA's office
Meet our guest speakers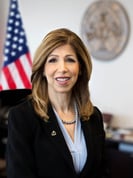 District Attorney Summer Stephan is a national leader devoted to protecting children, seeking justice, and fighting exploitation. In 2018, she was elected the DA of San Diego County's second-largest prosecutor's office and re-elected in 2022.

A career prosecutor, DA Stephan has tried over 100 major cases, pioneered the Sex Crimes and Human Trafficking Division, and expanded victim services as DA. Nationally she holds leadership roles focused on human trafficking, school safety, and innovative reforms. Among her numerous honors, in 2022 she was named one of the top 5 prosecutors in America for her integrity, community relations, and responsible innovations. With deep expertise and tireless advocacy, DA Stephan embodies ethical prosecution in service of justice.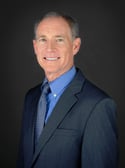 Victor Barr has been an attorney for 32 years. He began his legal career in general civil litigation here in San Diego in 1991. He joined the San Diego City Attorney's Office as a prosecutor in 1999. In 2006 he was hired as a Deputy District Attorney at the San Diego County District Attorney's Office. He performed a variety of assignments in that capacity. In 2013 he joined the Economic Crimes Division which includes several units including Complex Theft, Cyber Crime, Real Estate Fraud, Consumer Protection and Environmental Protection. He served as the Assistant Chief of the Economic Crimes Division for several years before ascending to his current position as Chief of the Economic Crimes Division for the San Diego County District Attorney's Office.