Start the day with breakfast while networking with fellow brokers, owners, and office managers. "Ask the DRE" with Supervising Special Investigator II, Veronica Kilpatrick.
Acquire a clear understanding and valuable insights into the up-to-date policies, requirements, and changes from the DRE that have a direct impact on the success of your real estate business.

(Limited to Brokers and Office Managers)
$10 to RSVP
Riverwalk Golf Club
9:00 am - 9:15 am : Networking/Breakfast
9:15 am - 10:30 am : Speakers/Discussion
1150 Fashion Valley Rd, San Diego, CA 92108, USA
If you need help registering, call our Support at 619-579-0333.

Brokers Nikki Coppa, Rick Hagen, & Jason Lopez will join guest speaker DRE Supervising Special Investigator II, Veronica Kilpatrick.
If there are topics that you feel are important to cover or if you are seeing issues in the field, email ceo@psar.org with your thoughts.
Guest Speaker:
Veronica Kilpatrick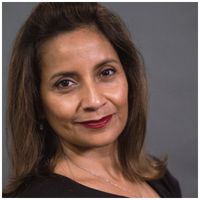 With over 15 years of public service, Veronica Kilpatrick has established herself as a leader in consumer protection and real estate regulation in California. She currently serves as the San Diego Enforcement District Manager for the California Department of Real Estate, overseeing a large portfolio of enforcement cases and regulatory compliance.
Veronica first joined the Department of Real Estate in 2007 as a Senior Deputy Commissioner, serving as a lead investigator and assisting with special projects like the Consumer Advocate Program. Her accomplishments led to her promotion to Managing Deputy Commissioner II in 2009. In this role, Veronica supervised specialized units handling translation services, non-English complaints, and sensitive legislative inquiries.
In 2012, Veronica was appointed to her current position leading the San Diego District Office. Under her leadership, the office has implemented metrics-driven systems to advance efficiency and efficacy. She has spearheaded extensive collaboration with law enforcement agencies to combat real estate fraud.
Prior to her public service career, Veronica gained sales and management experience as a Licensed Realtor and Director of Sales and Office Manager for a technology company.
Veronica holds a Master of Public Administration from the University of Southern California. She graduated with honors from UCLA with a B.A. in Political Science.
A sought-after speaker and subject matter expert, Veronica is deeply passionate about training and education for consumers. She actively gives back by volunteering as a youth mentor.