CALIFORNIA'S #1 PROVIDER OF PROPERTY CONDITION DISCLOSURE TRAINING!

Robert Brand is back with his latest presentation in this exclusive seminar. Whether you've had the pleasure of attending his previous seminars "Staying Out of Court", or looking to expand your knowledge to expertly avoid time in court then you don't want to miss this engaging seminar!
Topics will be:
• Quick review TDS/AVID
• Limiting Lawsuits on social media
• New strategies for limiting litigation


• Review on recent disclosure lawsuits
•The TDS/AVID Hall of Shame, Part 2

Robert Brand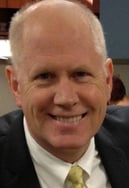 Presenter of California's leading seminars on property condition disclosure strategies, Robert Brand is a high-content speaker with a unique ability to take what works in court and apply it to the real-world experiences of real estate professionals.
Mr. Brand was a licensed general contractor and has personally inspected thousands of residential properties. He now works as a litigation consultant, a contributing author to REALTOR magazine, and a speaker on effective disclosure techniques.
Multiple thousands of real estate agents have enjoyed his information!
Tuesday, February 9th, 2021
11:00 AM - 12:00 PM


_______________________________________
PSAR's mission is to empower Realtors to flourish while being accountable to
each other, our clients, and our community.
Since 1928, the Pacific Southwest Association of REALTORS® has played a significant role in shaping the history, growth and development of the Real Estate industry in San Diego County. Workshops are open to all REALTORS® and Affiliated Members. This event is free of charge.