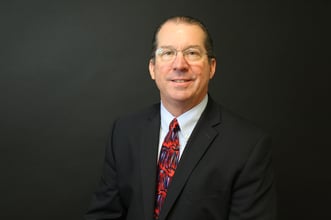 Professor Edwin Estes, Esq.
Mt. San Antonio College
3 Hour Detailed Review of the New RPA
Learn about the new Residential Purchase Agreement being released in December 2021. Learn about the updated form, including the 83 forms referenced in the agreement, a new contingency section with updated contingency removal procedures, a reformatted allocation of costs section, and more!
16 pages with a NEW Grid Format containing negotiable items in one place

New Disclosures, Addenda, and Advisories...some 83 forms are referenced in the agreement

A new Contingency section with the 8 Standard Contingencies clearly listed

Updated Contingency Removal Procedures & Designated Electronic Delivery of Disclosures/Notices

Reformatted Allocation of Costs Section

Additional Clarification and Expansion of Definitions
Monday, November 15th
9:30 AM - 12:30 PM
ZOOM ONLY WEBINAR
This training is for members only
Once you Register a link will be emailed to you.
This training does not count toward CE Credit
There will be a 5-10 minute break about halfway through, so attendees can attend to any personal needs.
DO NOT PARTICIPATE in any PSAR Video Conferencing Committee Meetings or Events while operating a motor vehicle. California has various laws prohibiting distracted driving. (Vehicle Code Sections, 27602, 23123, 23123.5, 23124, and 23125, among others.)
Edwin Estes has been an Attorney at Law since 1983 and a Real Estate Broker since 1984. His law practice has emphasized general business, real property, and land use law, with particular attention directed to dispute prevention and alternative dispute resolution. First licensed in 1976, he has been active in real estate brokerage management, counseling, development, and investment brokerage.

Professor Estes has been a C.A.R. Master Instructor since 1991 in addition to obtaining the designations of ABR/M, CCIM, CRB, GRI, e-PRO, and SRES; he is also an accomplished college instructor, serving as Professor and Real Estate Program Coordinator for Mt. San Antonio College. He is a co-author of a best-selling college textbook: California Real Estate Principles, now in its 10th edition. He has served as an arbitrator for the American Arbitration Association, Judge Pro Tem for the San Diego Superior Court as well as a Mayor for the City of Vista, California.
_____________________________________________________