NETWORKING, FOOD, DRINKS, PRIZES, COSTUMES!

Hosted by PSAR's YPN, sponsored by Maureen Shinn with Point Mortgage

$20 in advance | $25 at the door
(Includes a drink ticket and food)
We encourage you to come dressed up as your favorite ROCKSTAR or BAND.
Rumor has it that there will be prizes for participation.
Here are the rules:
You will be encouraged to DARE someone to sing a song of your choice for $50
or pick your own song and sing for $50.
If you choose not to sing when you have been DARED, you can opt-out for $50*.
*A person need only opt-out one time.
(Cash payments are preferred to limit fees for electronic payments.)

Join your Real Estate Community (both Agents and Affiliates) to support a great cause on:
Tuesday | August 30th
5:00 pm - 8:00 pm
This is an in-person event at...



The Jolly Joker Tavern
5225 Kearny Villa Rd, San Diego, CA 92123

$20 in advance | $25 at the door
(Includes a drink ticket and food)

All proceeds will be donated to Humble Designs.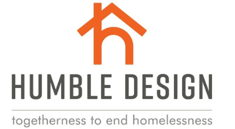 Humble Designs changes lives and communities by custom designing and fully furnishing home interiors for individuals, families, and veterans emerging from homelessness.

We couldn't do what we do without our incredible workforce of volunteers and donations. Join us, and be a part of what makes Humble so amazing.
_____________________________________


HOSTED BY: Maureen Shinn of


______________________________________


Thank You to YPN Annual Sponsors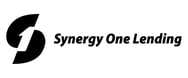 __________________________________________
PSAR's mission is to empower real estate professionals.
Since 1928, the Pacific Southwest Association of REALTORS® has played a significant role in shaping the history, growth & development of the Real Estate industry in San Diego County.