The "NAR Code of Ethics Requirement" triennial deadline is this year. Members need to complete the requirement and frankly the more good training we take, the better REALTORS® we are.
Are you ready to participate in a required class in a fun and non-traditional way?
JUNE 17th, 10:00am - 1:00pm


This Class is FREE!
If you said, "yes!"… then join us for National Real Estate Ethics Day® 2021! Leigh Brown will instruct this class via LIVE Broadcast and you and your colleagues are invited. This course satisfies NAR's Cycle 6 Ethics requirement.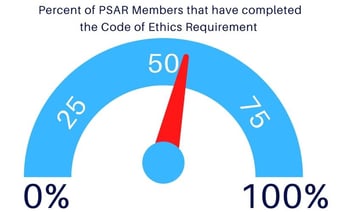 As a REALTOR® you have a duty to your clients, a duty to the public, and a duty to other REALTORS® to remain informed on issues affecting real estate. This course will be taught by world-renowned speaker and coach, Leigh Brown. Get your triennial COE requirement taken care of, drive your business practices forward, and improve professionalism overall. It is a win-win!
Lets get to 100% before the end of the year!
By attending National Real Estate Ethics Day® 2021 Live Stream Thursday, June 17, members can get their triennial NAR COE requirement taken care of AND give back to our local communities at the same time as a portion of the proceeds go to the NAR REALTORS® Relief Foundation!
Note: You will need to be logged into the meeting with your camera on in order to receive credit for attending the course.