Learn how to stay out of Court and Avoid Litigation

Thursday, August 6th
10:30 am | Zoom Class

Attorney Fred Pfister will discuss...
Areas of Risk
Disclosure of Material Facts
Proactively Manage the Transaction to Avoid Litigation Claims

Common High Risk Areas to Avoid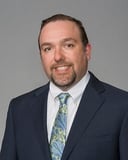 Attorney Fred Pfister represents clients in real estate/business litigation and transactional real estate matters. His legal practice focuses on litigation, primarily involving commercial and residential real estate matters.
___________________________________________
Our Mission is to empower our members to flourish while being accountable to
each other, our clients and our community.
Since 1928, the Pacific Southwest Association of REALTORS® has played a significant role in shaping the history, growth & development of the Real Estate industry in San Diego County. Workshops are open to all REALTORS® and Affiliated Members. This class is free of charge.