Learn the latest revisions that C.A.R. has made on their forms.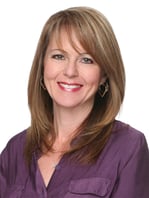 Broker Nikki Coppa, our resident expert on C.A.R. forms, will cover the latest changes to the forms listed below and guide you in how to correctly incorporate them into your transaction to protect both you and your client. As an added bonus, Nikki will explain important law changes impacting our business in 2020. There will be a question and answer session following her presentation.
Nikki Coppa, PSAR REALTOR / Broker
2020 N.A.R. Risk Management Issue Chair
Here are some existing forms highlights:
TDS has a significant change that is specifically referenced in the revised DIA
SELM compliance with the new MLS Clear Cooperation Policy (CCP)
Multiple revisions to the Residential Listing Agreement incorporating the CCP & other risk management elements

Leasing forms updates following recent legal revisions
These forms are new:
SFLS – Square Footage & Lot Size Disclosure & Advisory

PVOH – Property Visit & Open House Advisory




The following forms have been updated:
TDS - Transfer Disclosure Statement Laws

SWPI -

Septic inspection, Well Inspection, Property Monument and Allocation

SELM -

Seller Instruction to Exclude Listing From The Multiple Listing Service
RLA - Residential Listing Agreement.

RCSD-B -

Representative Capacity Signature Disclosure (Buyer Representatives)
PRQ - Notice to Pay Rent or Quit
NTT - Notice of termination of Tenancy
NTQ - Notice to Quit
DIA - Disclosure Information Advisory

CTT - Change in Terms of Tenancy




MONDAY, JULY 6, 2020
1:00 PM | Zoom Class
Have Questions / Need help - Call: 619-421-7811
Our Mission is to empower our members to flourish while being accountable to each other
our clients and our community.
Since 1928, the Pacific Southwest Association of REALTORS® has played a significant role in shaping the history, growth & development of the Real Estate industry in San Diego County. Workshops are open to all REALTORS® and Affiliated Members. This class is free of charge.