Understanding the language of a home inspection report.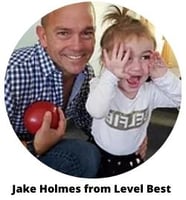 Perfect for newer agents.
What a Home Inspection is and is not.
What a home inspector can and can't do.
Difference between Major or Material defects and Minor defects or improvement items.
Potential Safety Hazards and why they are so important to you and your client.
Common terms used in a home inspection report.
Learn about some of the legal terms used in a home inspection report.
What your responsibilities are in the home inspection process.
Wednesday, April 7th
11:00pm - 12:00pm
(This Class will be rescheduled to a later date)
---
PSAR's mission is to empower Realtors to flourish while being accountable to each other, our clients, and our community.
Since 1928, the Pacific Southwest Association of REALTORS® has played a significant role in shaping the history, growth and development of the Real Estate industry in San Diego County. Workshops are open to all REALTORS® and Affiliated Members. This event is free of charge.