The Most reliable and current housing market data for 2023
to share with your clients.

PSAR hosts C.A.R.'s 2023 Housing Market Update with Jordan Levine, the Vice President & Chief Economist at the California Association of REALTORS®. Jordan is responsible for C.A.R.'s housing market and economic research, as well as the policy analysis for C.A.R.'s legislative and governmental affairs efforts. He has a passion for homeownership, is actively involved in the company's diversity, equity, and inclusion initiatives, and regularly represents C.A.R. to its members, the real estate industry, policymakers, and the local and national media.
Tuesday, February 21st
12:00 PM to 1:30 PM
East PSAR Office

Members: $10 | Non-members: $15
(Members use IMS Registration to avoid processing fees)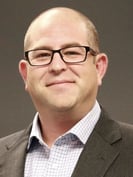 About the speaker:
Jordan Levine has a Bachelor's degree in Economics from the University of California, Santa Barbara, and a Master's degree with Merit in International Economics from the University of Sussex. Prior to joining C.A.R., Jordan worked in consulting as an economist and director of economic research where he oversaw all research and economic analysis on California's economy and housing market and regularly spoke to trade groups, public officials, businesses, and the media.
_______________________________________
PSAR's mission is to empower real estate professionals.
Since 1928, the Pacific Southwest Association of REALTORS® has played a significant role in shaping the history, growth & development of the Real Estate industry in San Diego County.