Become comfortable and efficient doing transactions using Lone Wolf Transactions (zipForm® Edition).


Make your transaction life easier by learning how to use zipForm® more efficiently and effectively. Ed Charboneau, the Transaction, Training, and Inspector Vetting Supervisor for CALIFORNIA ASSOCIATION OF REALTORS® will show you how to become much more efficient! This is an exclusive training for PSAR Members and a must-take class for new agents and agents that want to be more efficient in zipForms.
Tuesday, March 21st
10:30 AM | Zoom Class
Directly from C.A.R., zipForm® Products Trainer, Ed Charboneau*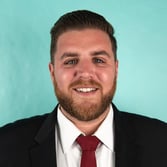 About the Speaker:
Edward Charboneau is a Senior Transaction Specialist at the California Association of REALTORS® and has been for the last 3 years. Ed is involved in zipForm® Plus product support, outreach, and education for REALTORS®. Ed has been working in Real Estate for 10 years and has done everything from Website development for brokerages to real estate appraisals.
_______________________________________
PSAR's mission is to empower real estate professionals.
Since 1928, the Pacific Southwest Association of REALTORS® has played a significant role in shaping the history, growth & development of the Real Estate industry in San Diego County.