You're invited to an amazing educational experience!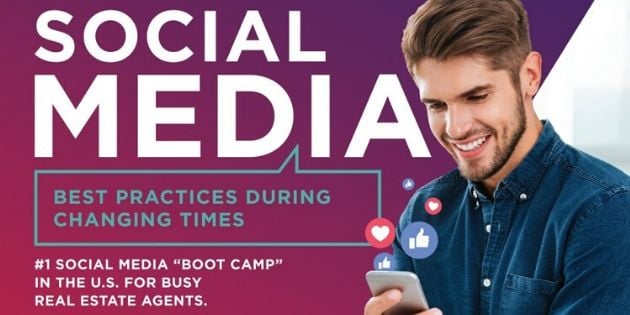 Join us for the #1 social media training program in the nation!
Learn tips, tricks and shortcuts from top agents across the nation and how they are leveraging the hottest social channels to capture referrals, increase their sphere, & gain more business….even in these unprecedented times.

Americans are spending an average of 4 ½ hours a day on social during quarantine, it's the #1 place for you to be.
Here's a course outline which provides the following summary of what we cover
• All the top social media platforms. Facebook, LinkedIn, Twitter, YouTube, Website and Blogs.
• The importance of blogging consistently (content is king)
• How search engines are going to match up leads with those that are consistently posting.
• Facebook business page vs personal page. How to gain followers and how to optimize your posts
How to become a community expert and a reliable resource for your sphere of influence
• LinkedIn Activity Log for source or referrals and leads.
• Twitter and best practices when tweeting.
• YouTube videos for your listings.Google owns YouTube this is an amazing platform, increase your SEO.
Or Call: 619-421-7811