Two lucky agents will each win a free ticket to Mike's Superstar Retreat!*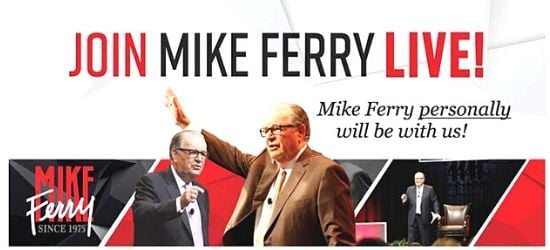 14 SPECIFIC THINGS TO DO TO FINISH THE YEAR STRONG!
Join us for this special presentation on August 20th with nationally known Mike Ferry, Global Leader In Real Estate Sales Training And Coaching, as he shares with you his insights on what you need to be doing to finish this year like a champion!
Thursday, August 20th
1:00 - 2:00 pm | Zoom Conference



______________________
At the very end of this presentation, we will draw two names from the first 100 people who register for this event. Each winners will receive a free ticket to Mike Ferry's Superstar Retreat!
On September 22nd, 23rd, and 24th.
Be sure to register early and get your name entered into the drawing!
*To win you must be in attendance in the zoom meeting when names are drawn.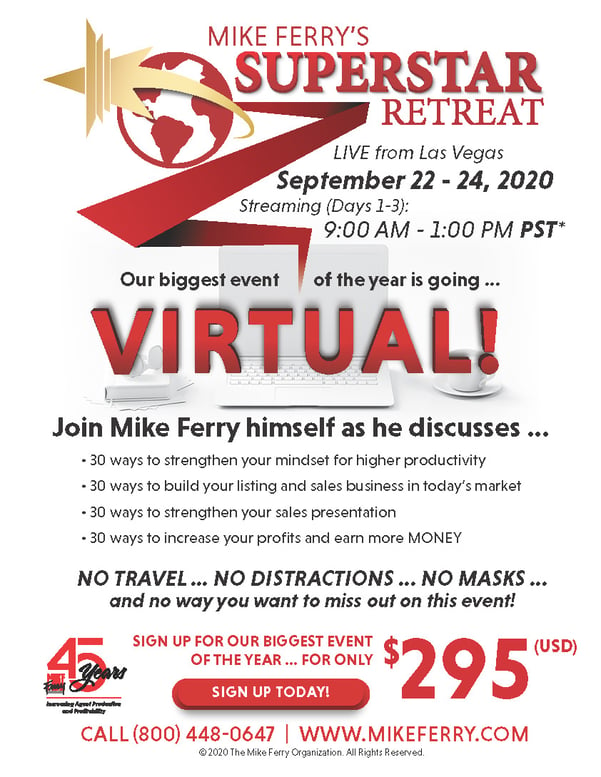 If you don't win the drawing you should still think about attending the Retreat.
No Travel, No Hotel, No Dressing-up
_____________________
Since 1928, the Pacific Southwest Association of REALTORS® has played a significant role in shaping the history, growth & development of the Real Estate industry in San Diego County. Workshops are open to all REALTORS® and Affiliated Members. This class is free of charge.