Become unforgettable, make more money, and have the best social media presence.
January 20th,12:30 pm - 2:00 pm
In-Person Event at PSAR East Office
1150 Broadway, El Cajon, CA 92021
Lunch will be provided by Damaris Lopez with Homebridge
Nationally known speaker Steve Black will inspire, motivate, and teach you the strategies that will work in 2022 and beyond:
Leveraging simple social media strategies to stay top of mind with your sphere

Developing a consistent image and message with your customers & warm market

List of photos you MUST take and how to use them the right way

Defining your marketing message to reach your target market

Zoom Hacks - Selling Virtually - Maintaining a positive attitude in face of adversity

Leveraging video to position yourself as the go-to agent

Converting visibility into listings



60+ minutes of cutting-edge strategies and tactics that top agents leverage that will instantly help you THRIVE in today's selling environment and dominate in 2022!
Steve Black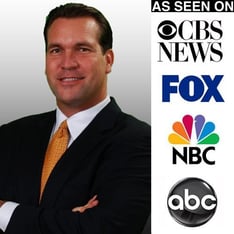 In my role as a Marketing Consultant, I have developed extensive online & offline marketing systems that are used by business owners and entrepreneurs across the country. Social Media & Internet Marketing are two passions of mine, and I love helping others learn how to utilize these tools for profit.
Over the last three years, with the explosive growth of Social Media, I have acted as a Social Media Consultant, having authored several books on Social Media Strategy and How To Utilize LinkedIn, Facebook, and Twitter For Business & Profit. I have also authored E-Books on Article writing, Blogging For Profit, Search Engine Optimization, and List Building. techniques. - Learn More
_______________________________________
Event Sponsor
Damaris Lopez with Hombridge

_______________________________________
PSAR's mission is to empower REALTORS®.
Since 1928, the Pacific Southwest Association of REALTORS® has played a significant role in shaping the history, growth and development of the Real Estate industry in San Diego County. Workshops are open to all REALTORS® and Affiliated Members. This event is free of charge.