Join team PSAR as we help keep parents near their hospitalized children. PSAR will virtually join volunteers throughout the County
in a fundraising effort to make this happen!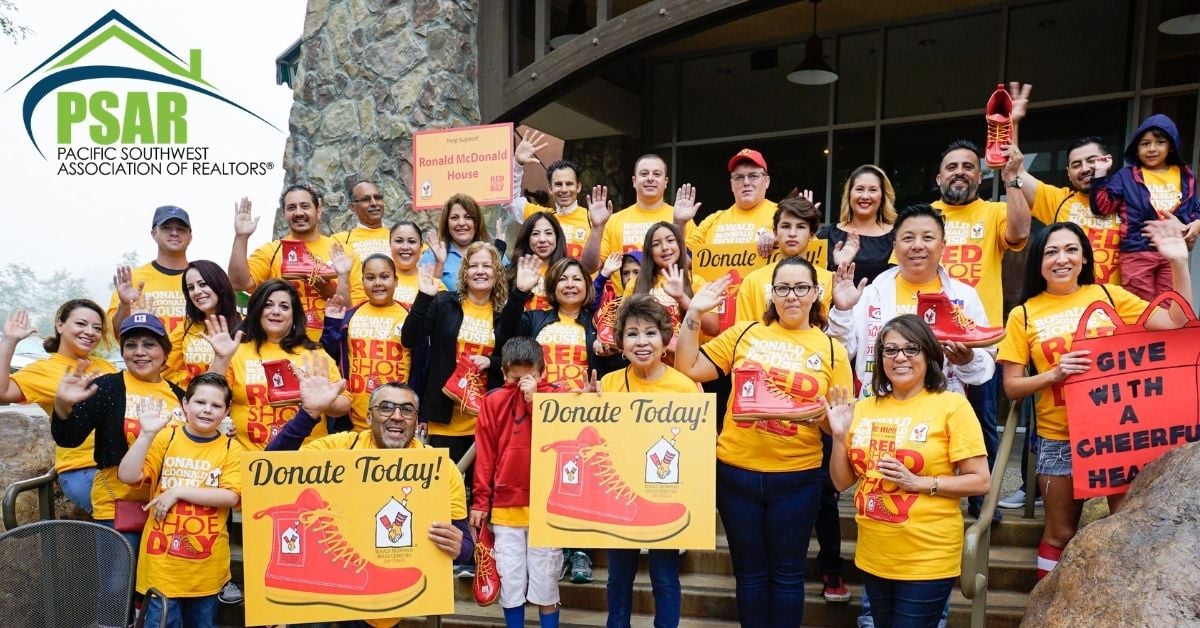 Although you won't see our Team out on street corners, we are moving all the fun, support, and excitement online for
Red Shoe Day!
The drive has started and will run until June 3rd, 2021
Team PSAR is participating in the Red Shoe Day initiative to raise money for San Diego's Ronald McDonald House. Invite friends and family to join you in making a difference in the lives of families with hospitalized children during this stressful time.
Red Shoe Day is the largest community fundraiser for San Diego's Ronald McDonald House. Even though we won't be together on June 3th, let's pull together at virtual intersections to raise money to provide a "home away from home" for families as they care for their hospitalized child.
Let's show our community how PSAR members work together to make this great event a huge success!
See pictures from the past - HERE-
Get Ready for Red Shoe Day on June 3rd, 2021!
Follow the Red Shoe Day timeline to see who is registering and making donations!