Join team PSAR as we help keep parents near their hospitalized children. PSAR will join volunteers in a fundraising effort to make this happen!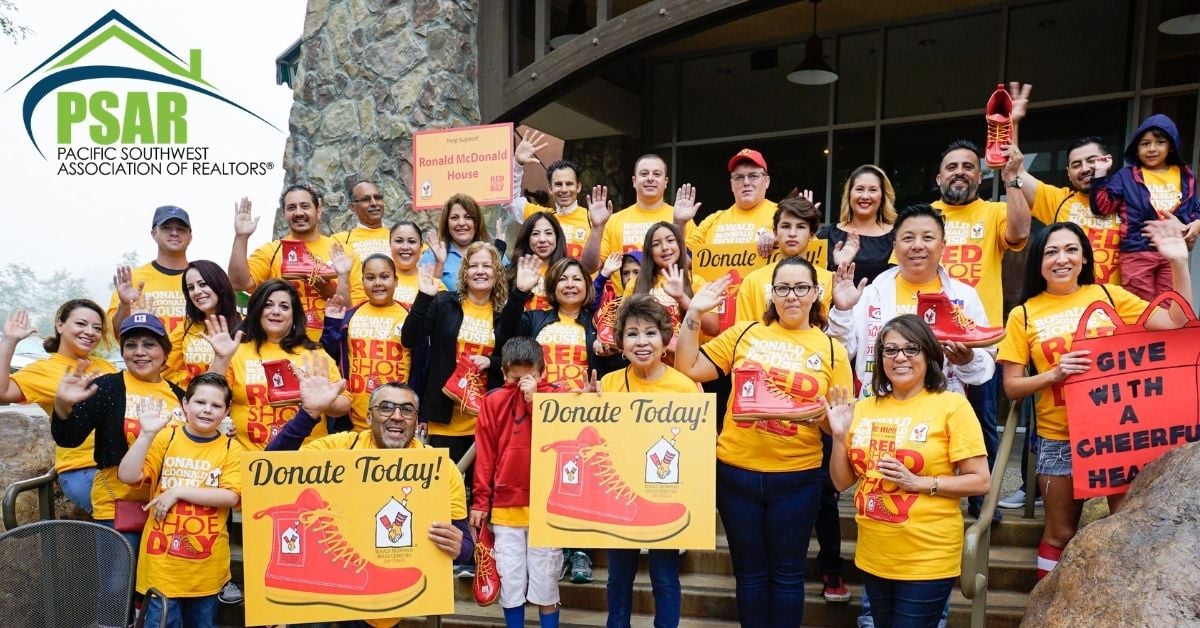 Team PSAR participates in the Red Shoe Day initiative to raise money for San Diego's Ronald McDonald House. Your participation ensures that every sick child has their family near them during a hospital stay, offering support, encouragement, and love. You will provide the gift of togetherness when it matters most.
Let's show our community how PSAR members work together to make this great event a huge success!
The drive has started and will run until May 24th, 2023
Please donate online now or stop by the intersection (on May 24th) and support the cause.


On May 24th (7:00 a.m. - 9:30 a.m.),
the PSAR Volunteers will be manning THREE street corners in South County.
Eastlake Pkwy & Otay Lakes Road
H Street & Otay Lakes Road
H Street & Tierra del Rey
Volunteers needed!!
T-shirts will be provided for anyone who participates.
We need Names and shirt sizes by Tuesday, May 16th.
To Volunteer please call Merrie Espina at 619-274-6395 | merrie.espina@gmail.com

Are you ready for Red Shoe Day?
It's that time of the year - when hundreds of volunteers prepare to meet at intersections across San Diego and collect needed donations for San Diego's Ronald McDonald House!
Will you be a part of this valuable day?
It's easy to join the PSAR Team or sign-up your own team:
​Register to create or join a team.

Reserve your desired intersection.

Encourage friends and family to join your team for a fulfilling morning of fun and philanthropy together.

Reach out to others to donate to your cause - we have email and social media templates to make it easy for you!

Pick up supplies on May 19th from 12:00 p.m. - 5:00 p.m. and 20th from 10:00 a.m. - 2:00 p.m. at San Diego's Ronald McDonald House (2929 Children's Way SD, CA 92123) so everyone on your team stands out in their Red Shoe Day red t-shirts and big red shoes to collect donations.

Meet your team on Wednesday, May 24 at your designated intersection by 7:00 a.m. and collect donations from morning commuters from 7:00 a.m. - 9:30 a.m.!
Have questions? Please contact Halle Aiken at (858) 598-2447 or redshoeday@rmhcsd.org
Red Shoe Day is the largest community fundraiser for San Diego's Ronald McDonald House. Let's pull together at intersections to raise money to provide a "home away from home" for families as they care for their hospitalized children.
See pictures from the past - HERE-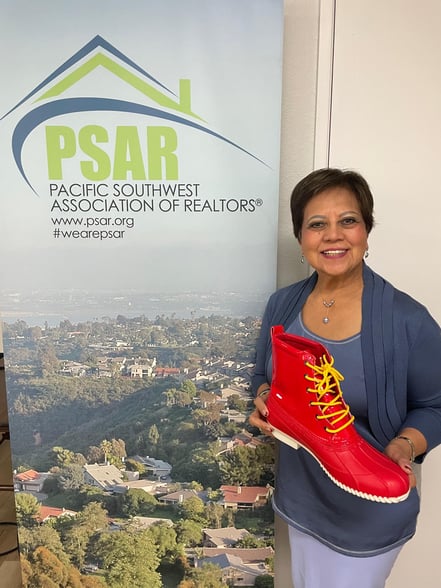 Get Ready for Red Shoe Day on May 24th, 2023.
Follow the PSAR's Red Shoe Day to see who is registering and making donations!