Tell your clients To Bring their Shredding & Recycling to
PSAR for

FREE

!

it's easy to do the right thing while
you make some room
Wednesday | October 18th | 10:00 a.m. - 1:00 p.m.
Open to PSAR members and their clients
Bring your shredding to:
PSAR East Parking Lot
1150 Broadway, El Cajon, CA 92021

This will be a Drive-up and Drop-off
protocol
.
Please stay in the car until your vehicle is called up to the drop-off area.
Spread the word with these links:
---
ACCEPTED SHREDDING - 10 FILE/LEDGER BOXES MAXIMUM (per company or business)*
All Paper • File Folders • Hanging Files • Checkbooks • Magazines • Notepads • Envelopes
*For larger shredding needs, ProShred will offer a discount rate at Convoy location on the day of event.
Arrangements must be made in advance. There will be no exceptions at the event.
---
ACCEPTED ELECTRONICS
Computers | Televisions | Monitors | Hard Drives | Printers | Power Supplies | Telephones |
Mice | Cabling | Fax Machines | Stereos | Notebooks | Plasma-Screens | Speakers | Metal | DVD Players | Cell Phones | Cords & Wires
---
NOT ACCEPTED

X-Rays | Cans/Bottles | Food Wrappers | Thick Metal | Printer Cartridges | Corrugated
Cardboard | Non-Recyclable Materials | Plastic | Kitchen Appliances | Light Bulbs
---
Thank you to our April Shredding Sponsors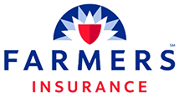 Bob Hillard
_____________________
PSAR's mission is to empower real estate professionals.
Since 1928, the Pacific Southwest Association of REALTORS® has played a significant role in shaping the history, growth & development of the Real Estate industry in San Diego County.